Smoothing Basement Walls June 6, 2007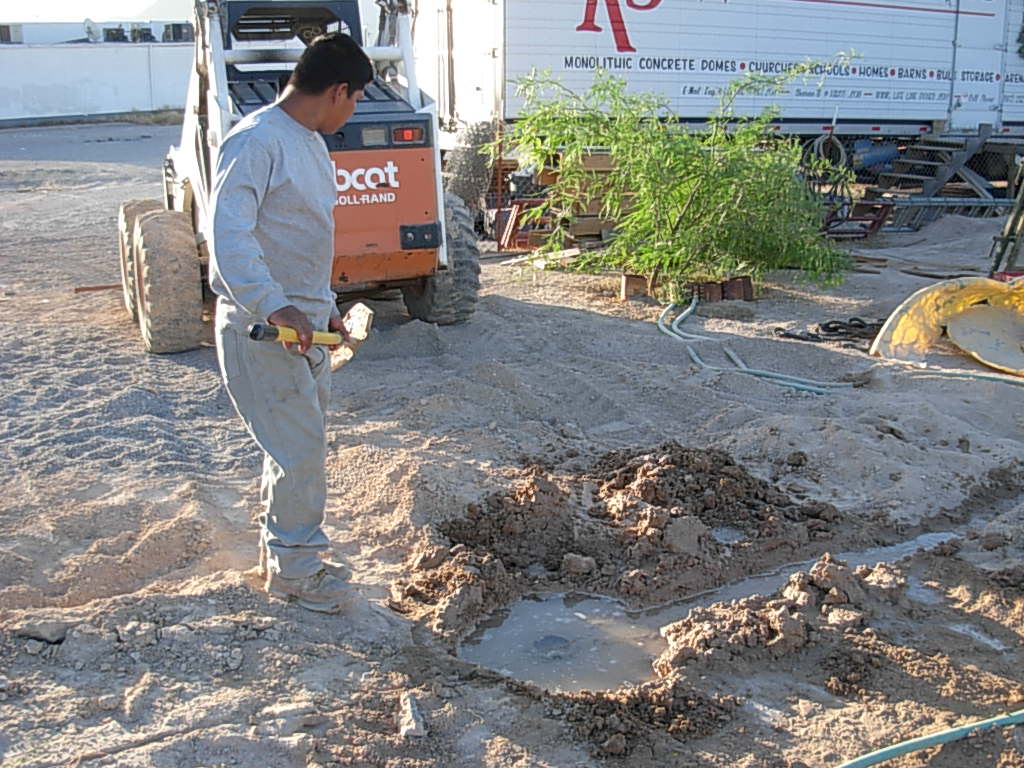 Oscar happened to be in the wrong place at the wrong time. When the bobcat driver was moving some stuff he didn't see the septic tank pipe and knocked it off. Since that's where I have to empty our portapotty, I needed it fixed. Oscar was standing there so Ray gave him the job. Poor guy!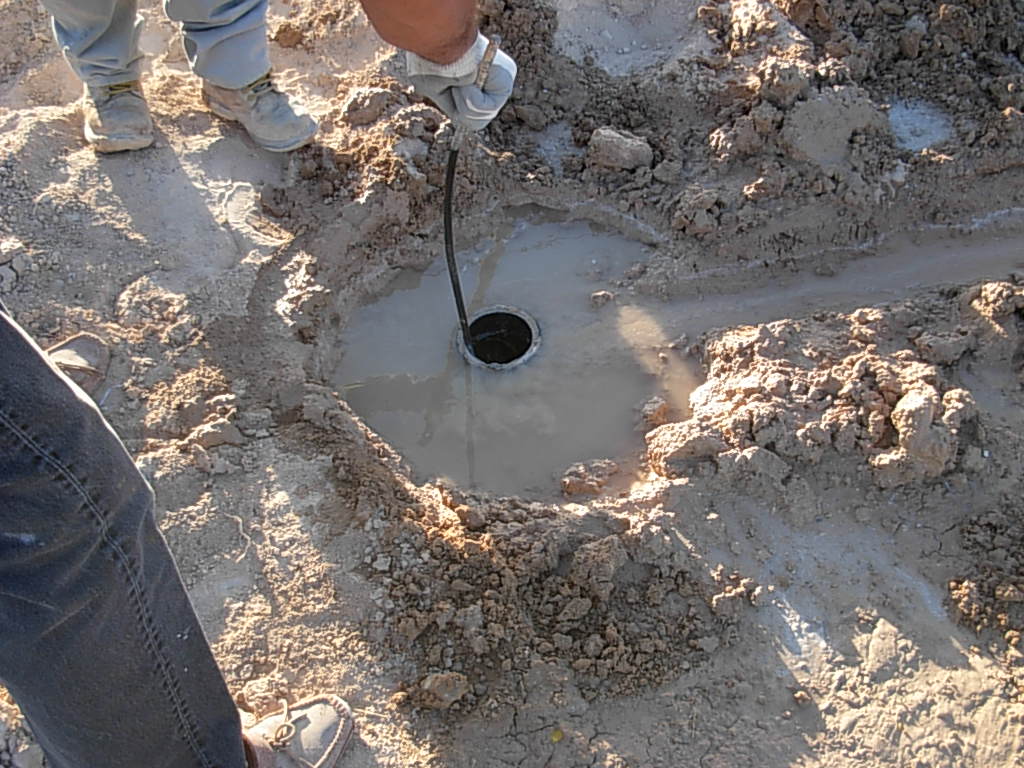 After poking around with a rebar stick the mud clog went into the septic tank and the water dragged in behind it.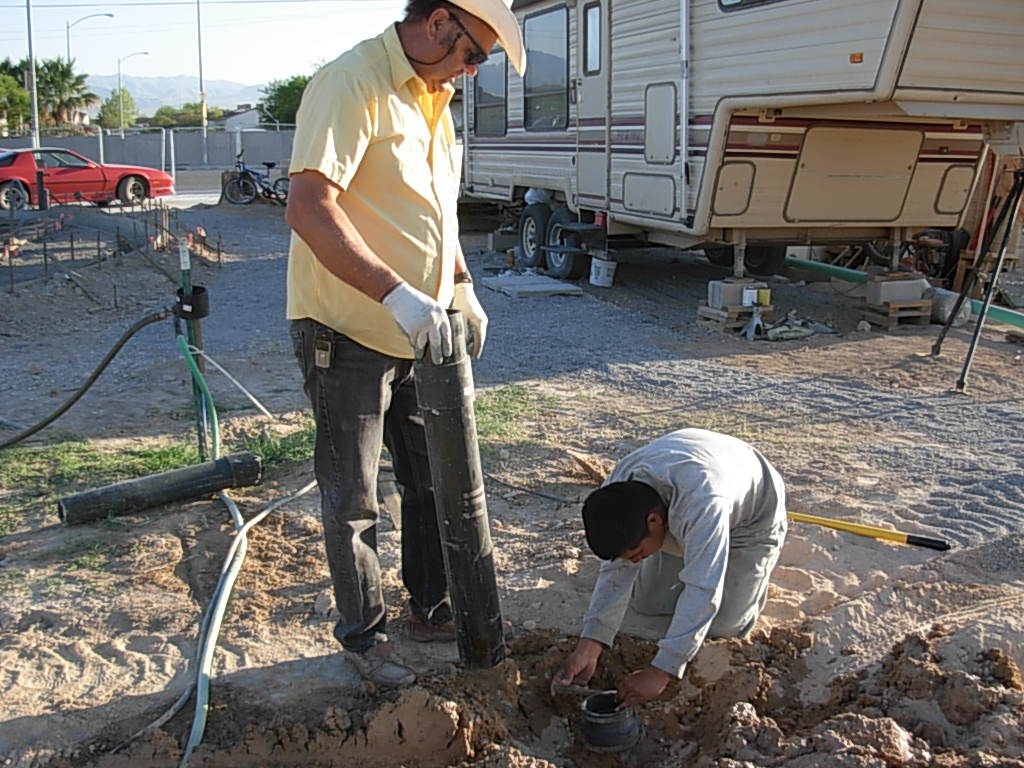 Ray had fetched a pipe from his supplies and watches while Oscar puts the clamp on the intact piece...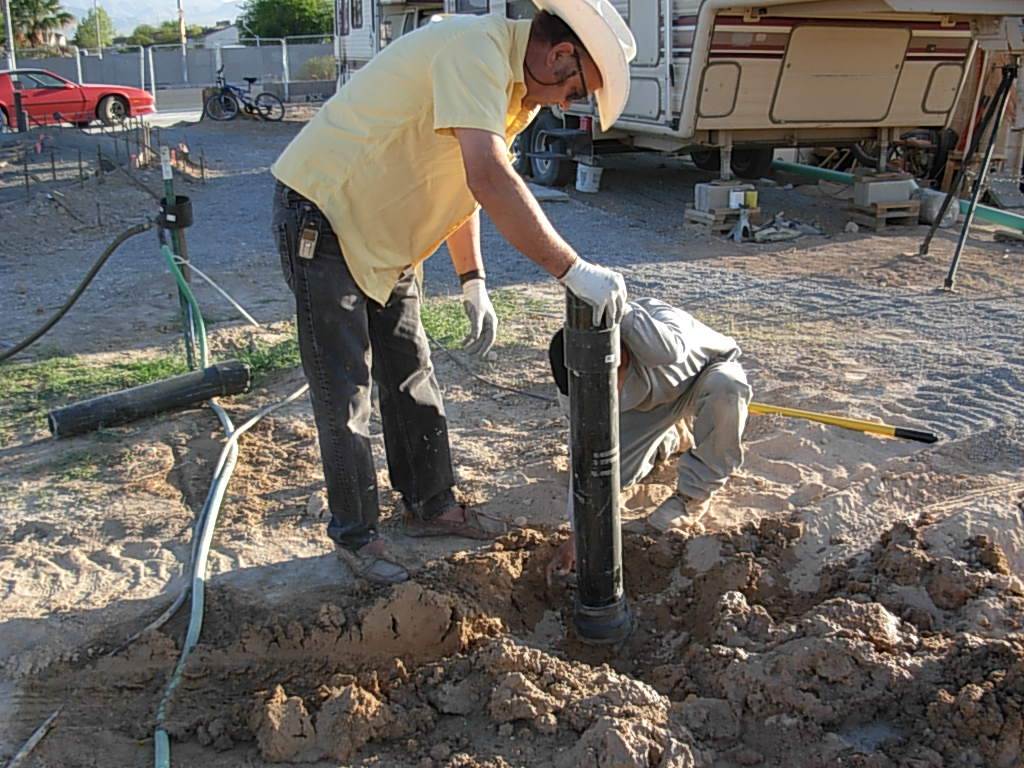 then Ray fits the new pipe into the collar of the clamp piece...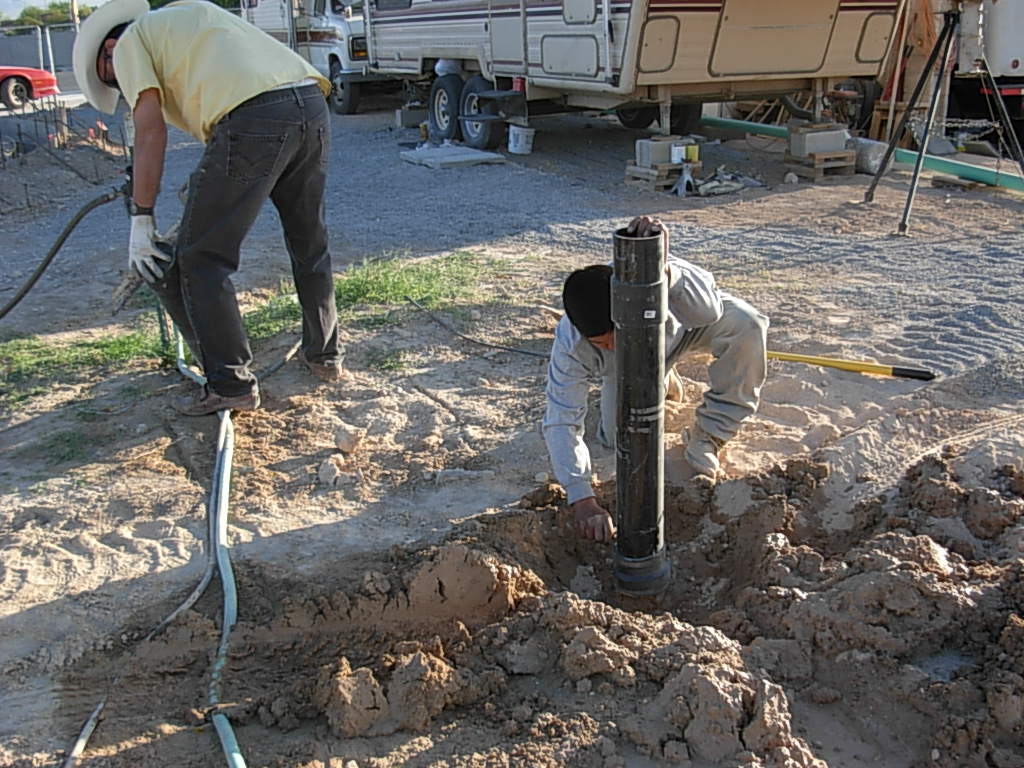 while Oscar tightens the screws on the clamp. And this before the day's work had started.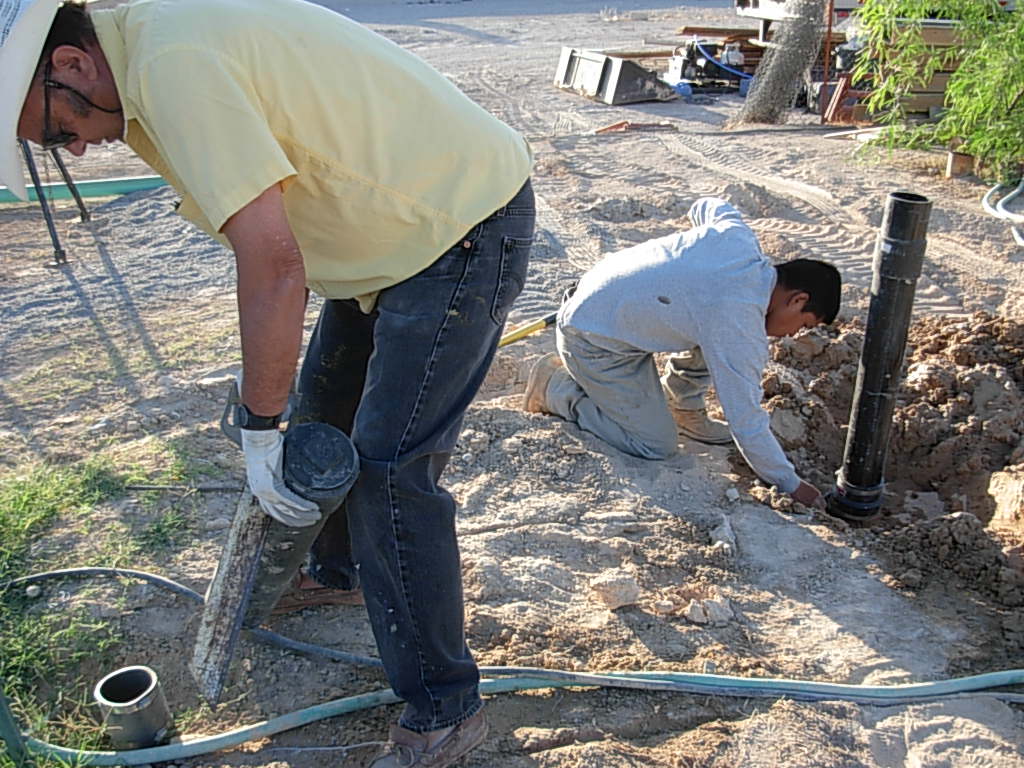 Ray is trying to get the screw part of the lid off the old one...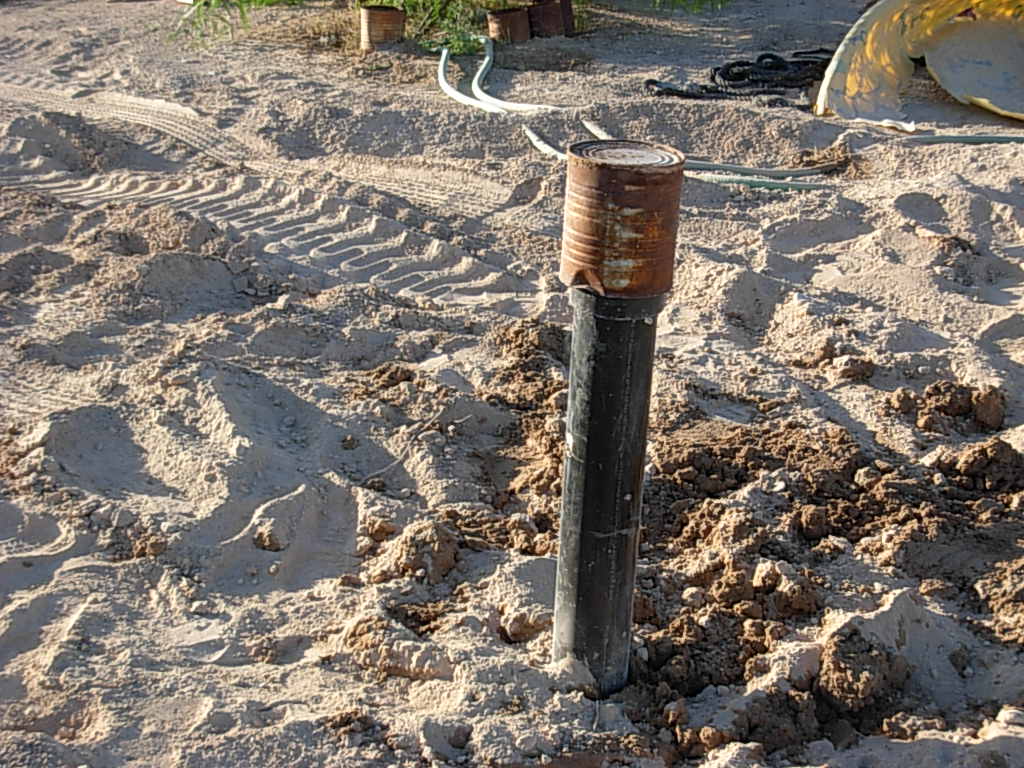 but obviously didn't succeed and used an empty can instead.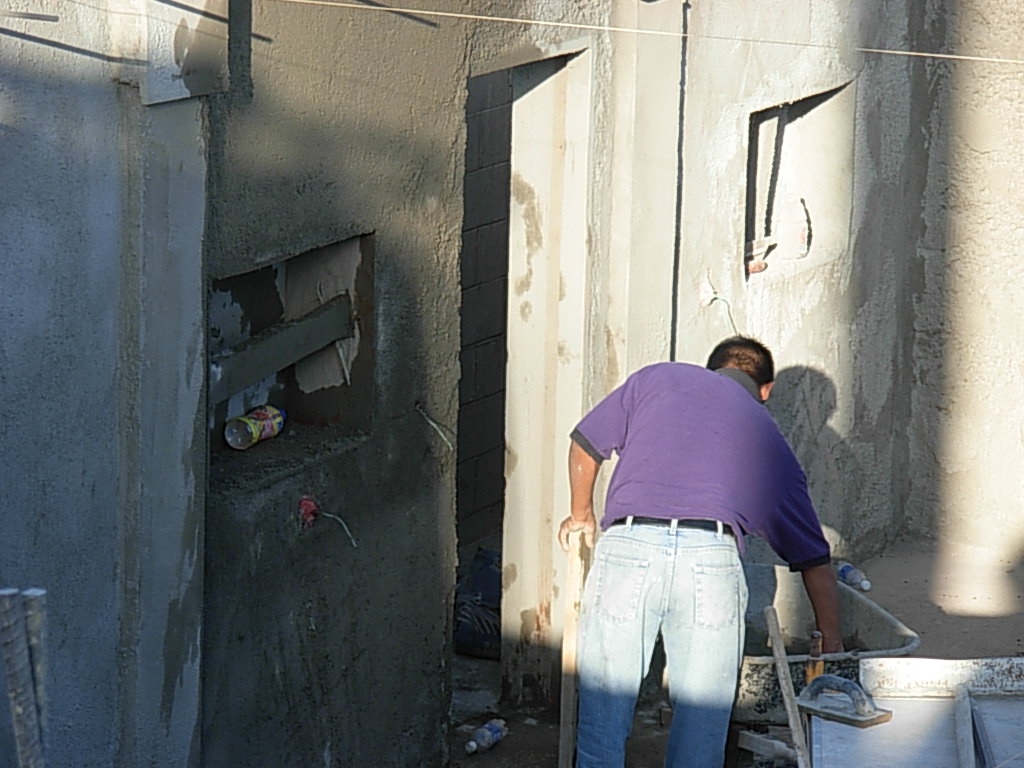 Marcos putting a thin layer of concrete and troweling it smooth.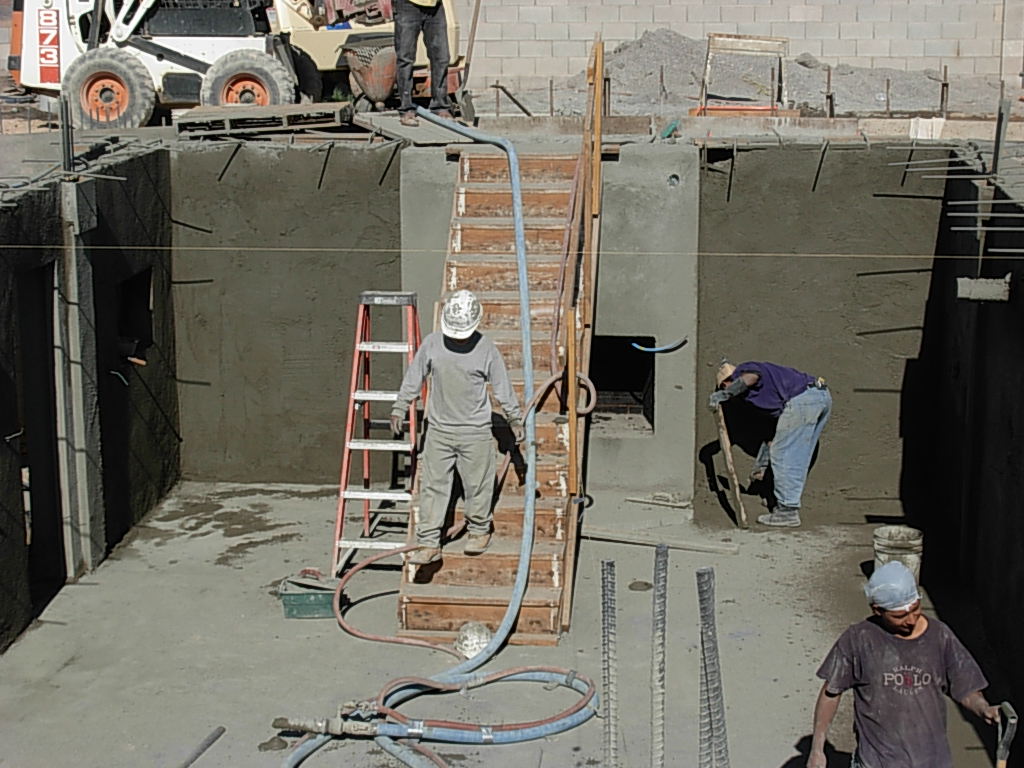 To do this smoothing layer, Chris would pump a section or two then everyone would do their part to smooth it.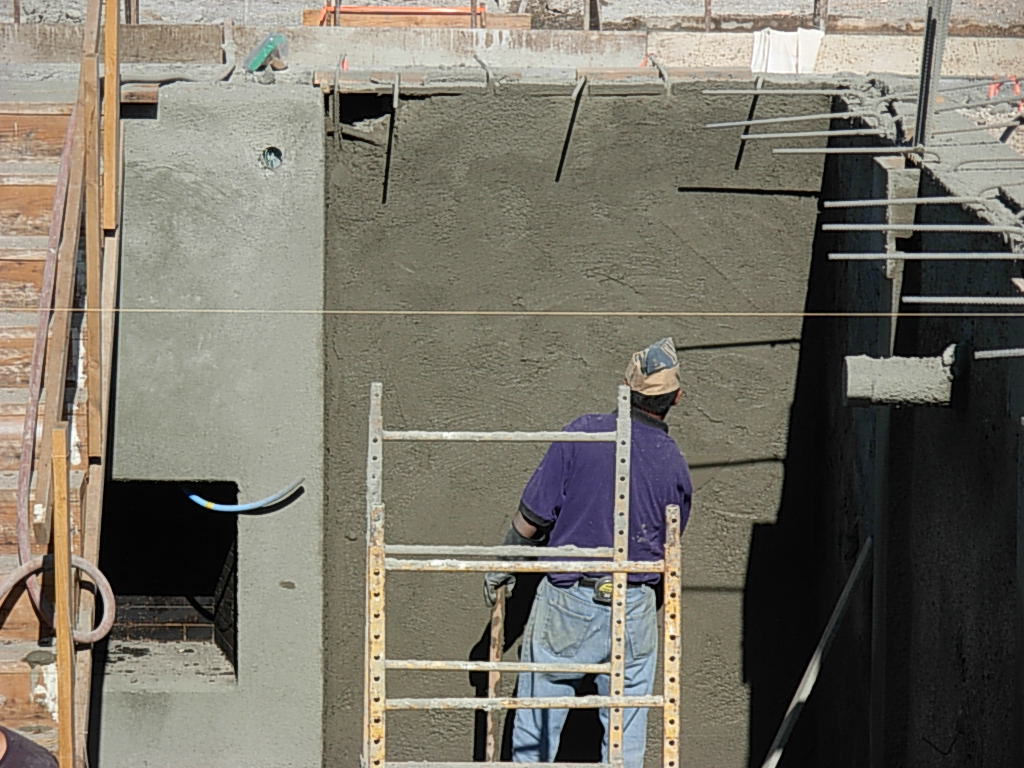 Marco the perfectionist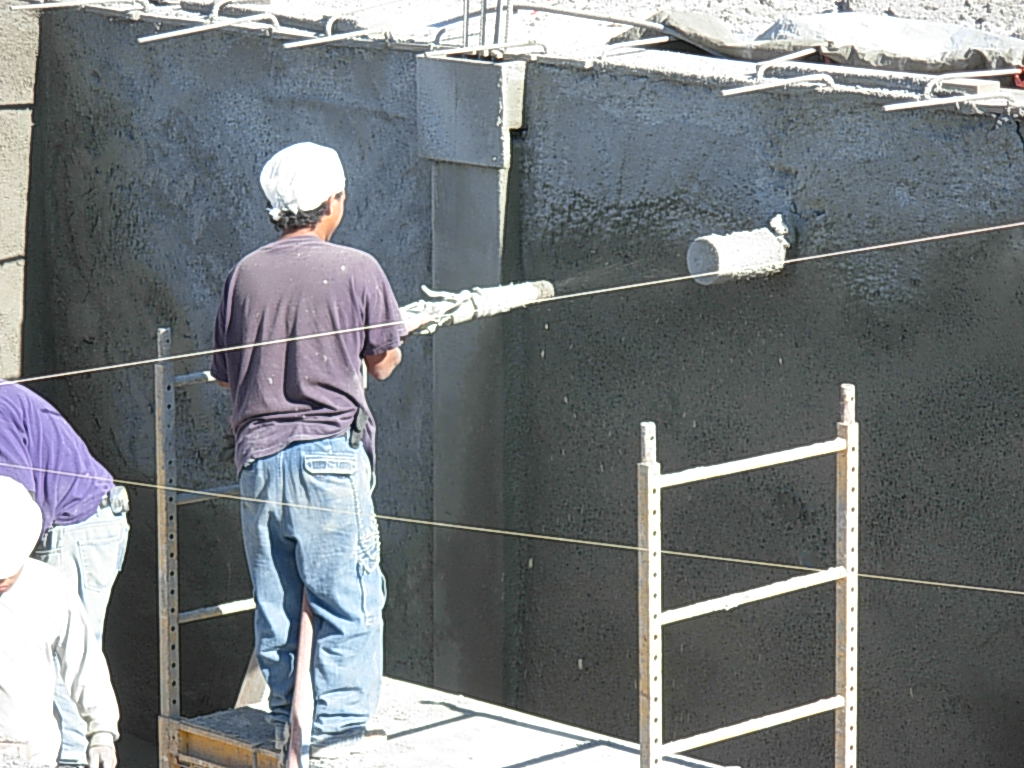 Chris shooting the next section.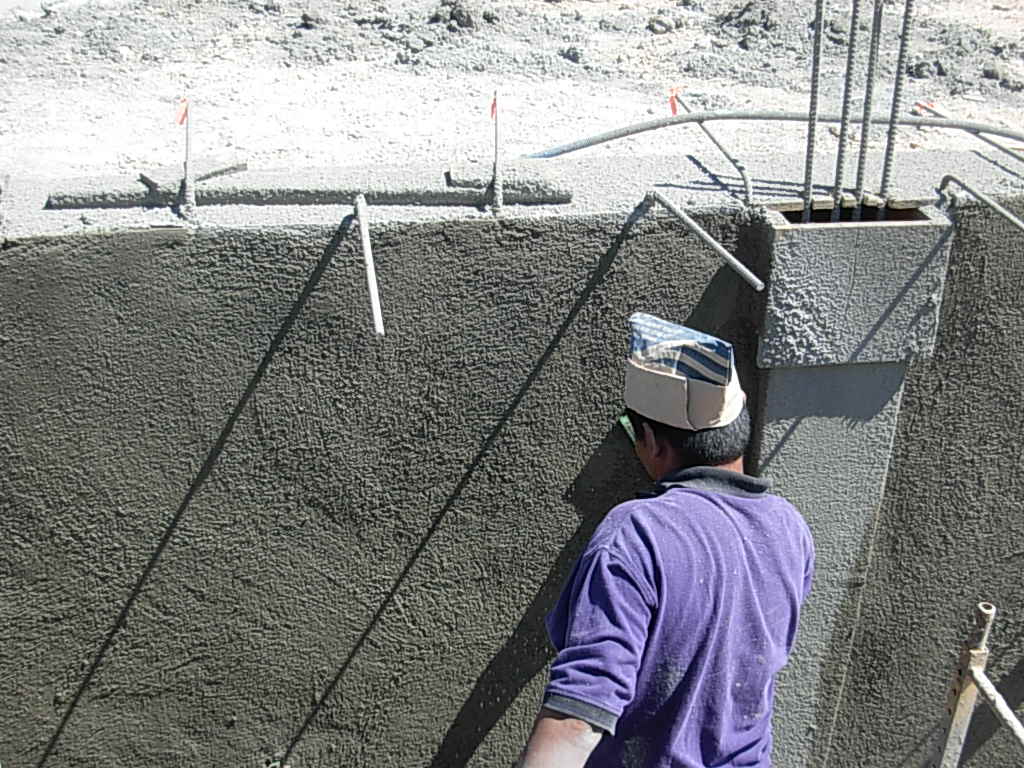 Marcos in his cement bag hat.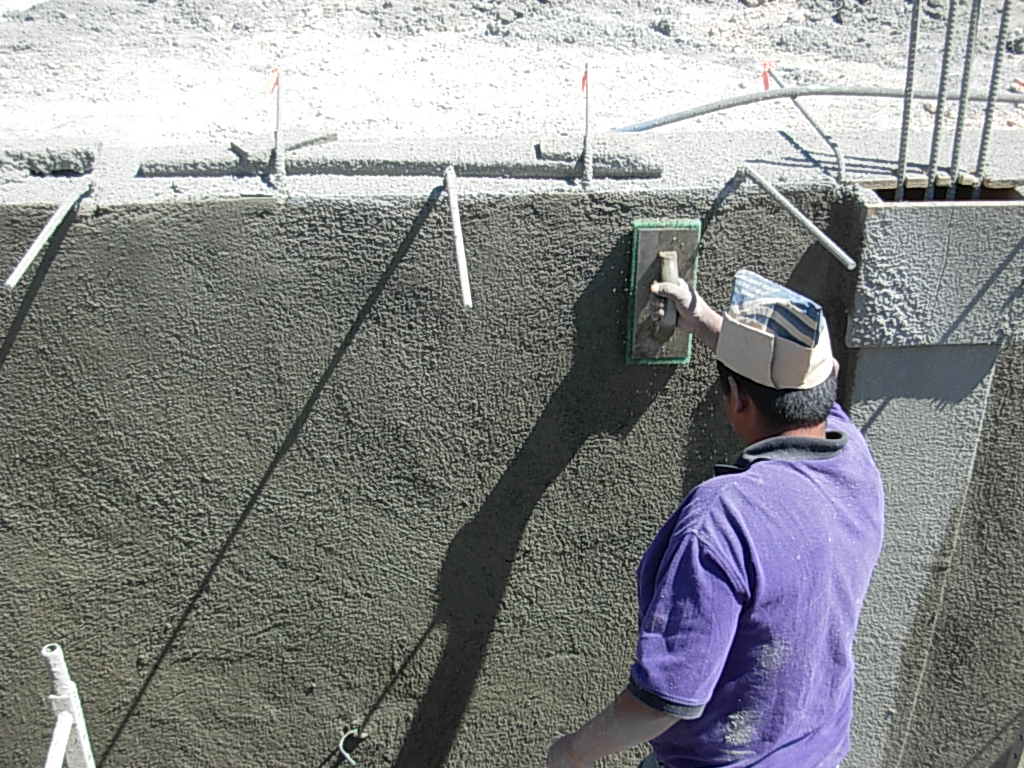 Marcos is using a sponge trowel to give a nice looking surface.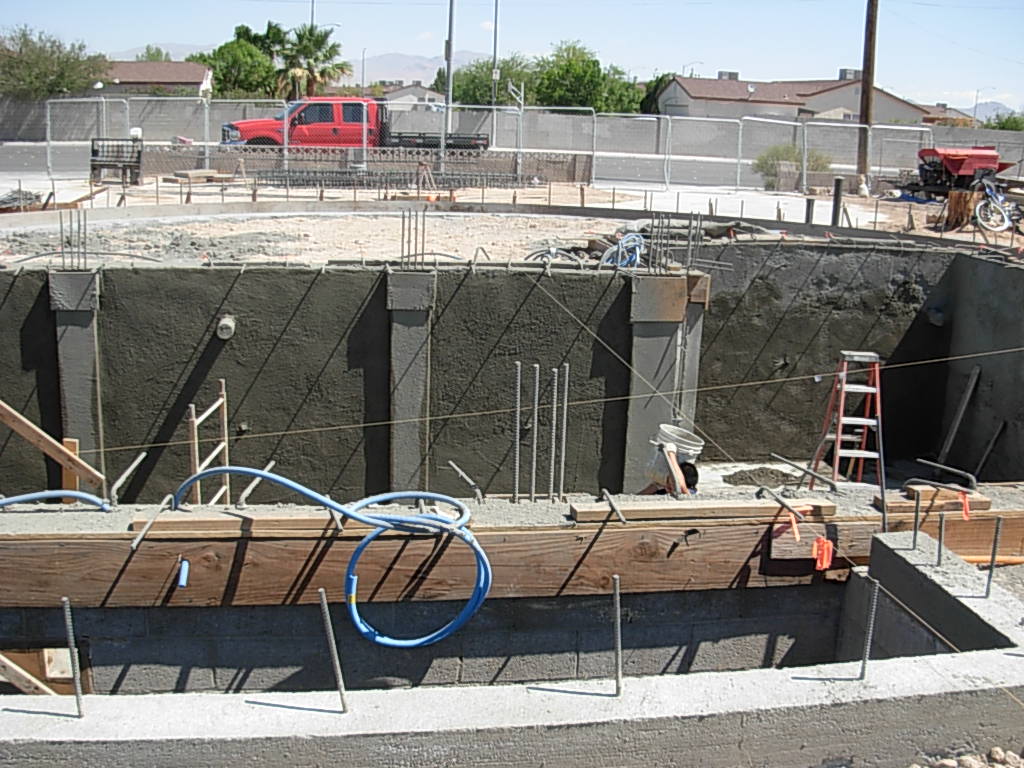 You can sure tell where they have and haven't worked. Big difference!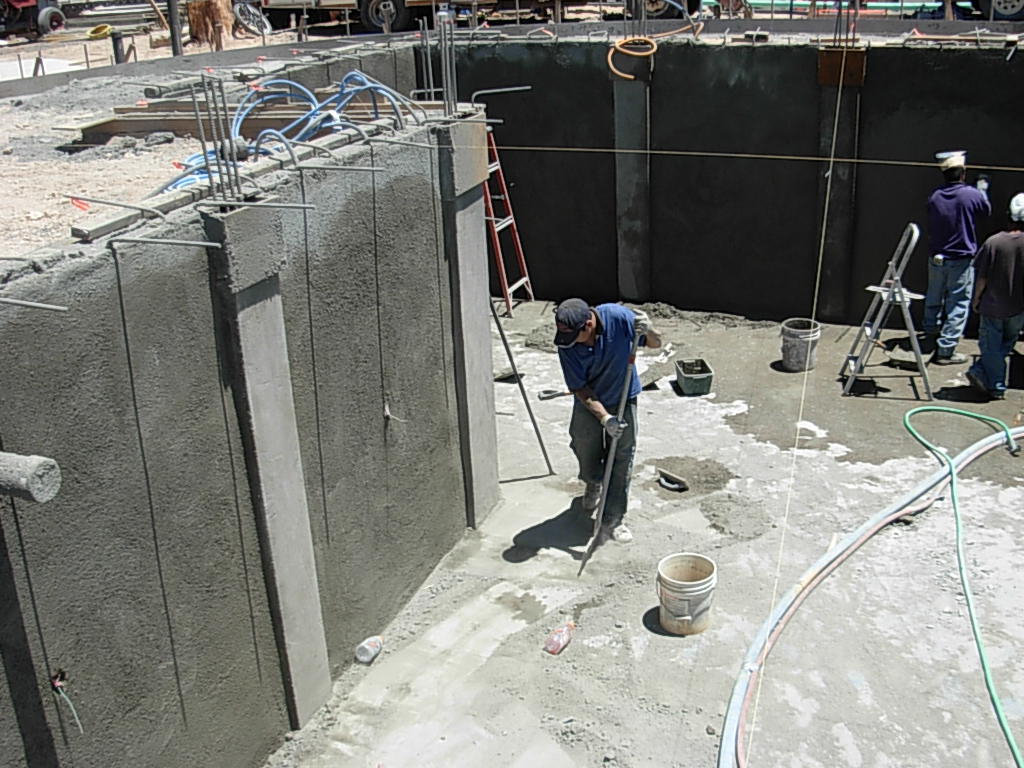 Miguel is cleaning the floor again.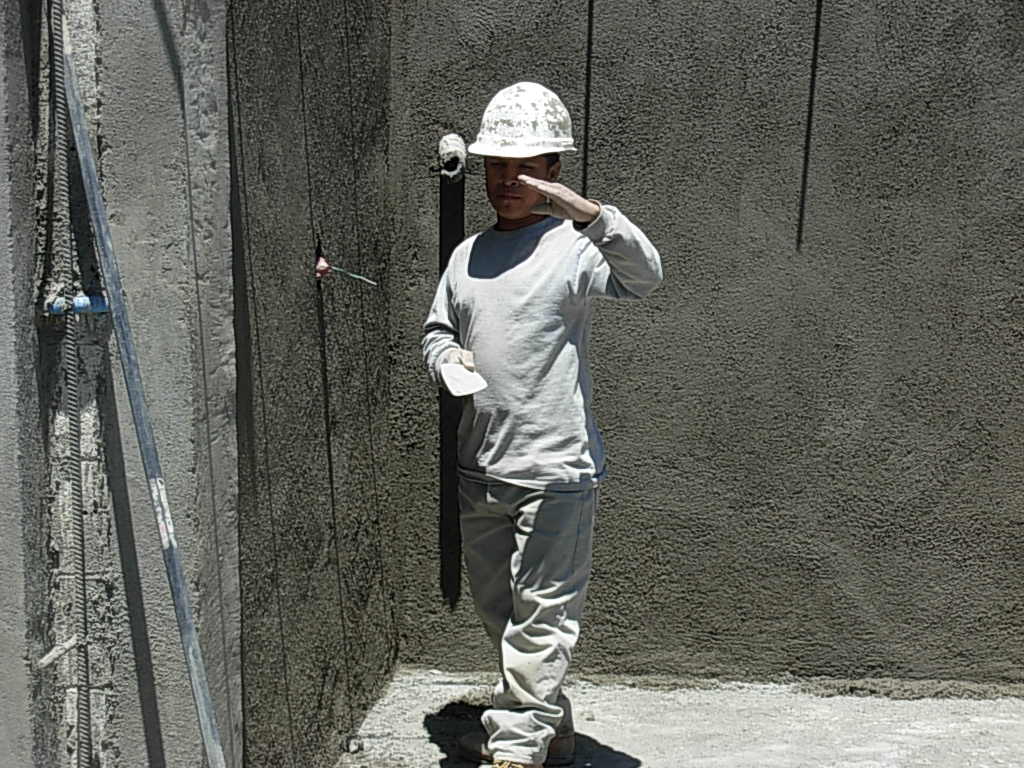 Oscar saluting when he turned to look at me. He was cleaning out one of the electrical boxes.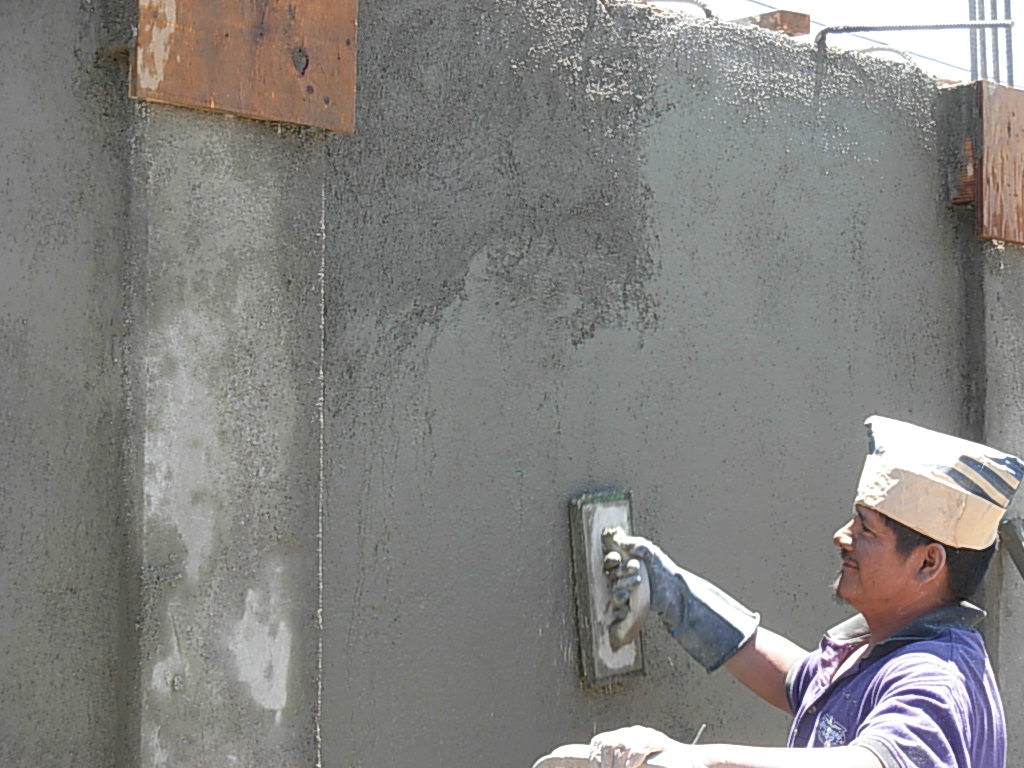 Looks like Marcos is happy with his work.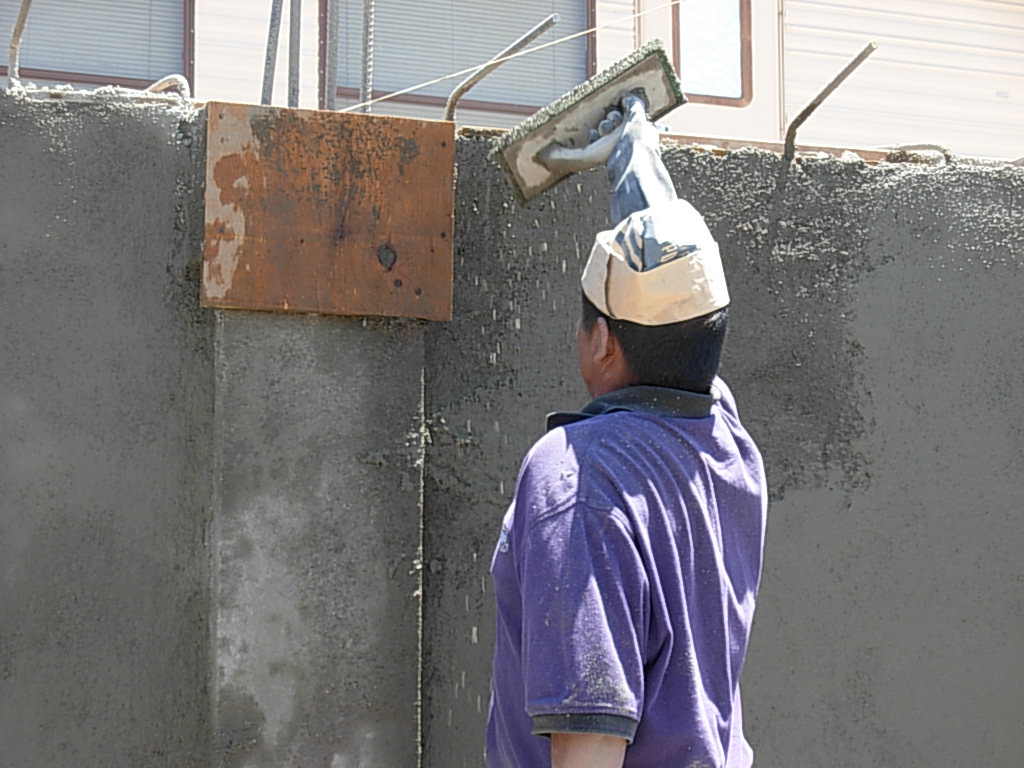 A toss of cement onto the wall then he smooths it out. What an artiste.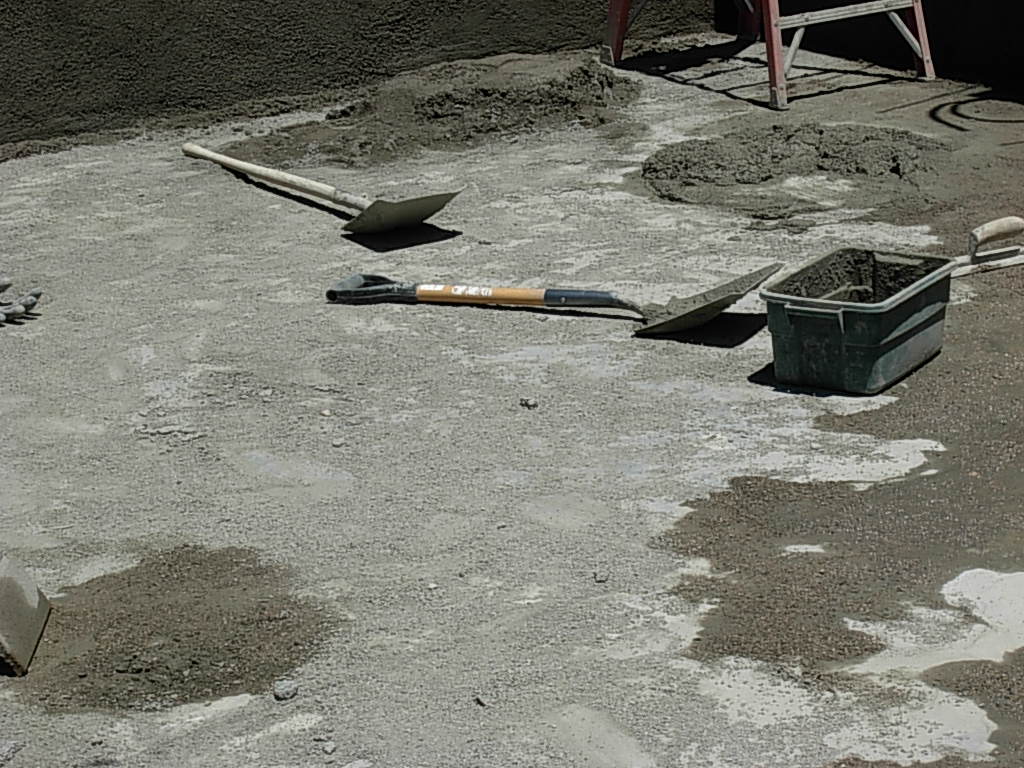 What a messy floor--again.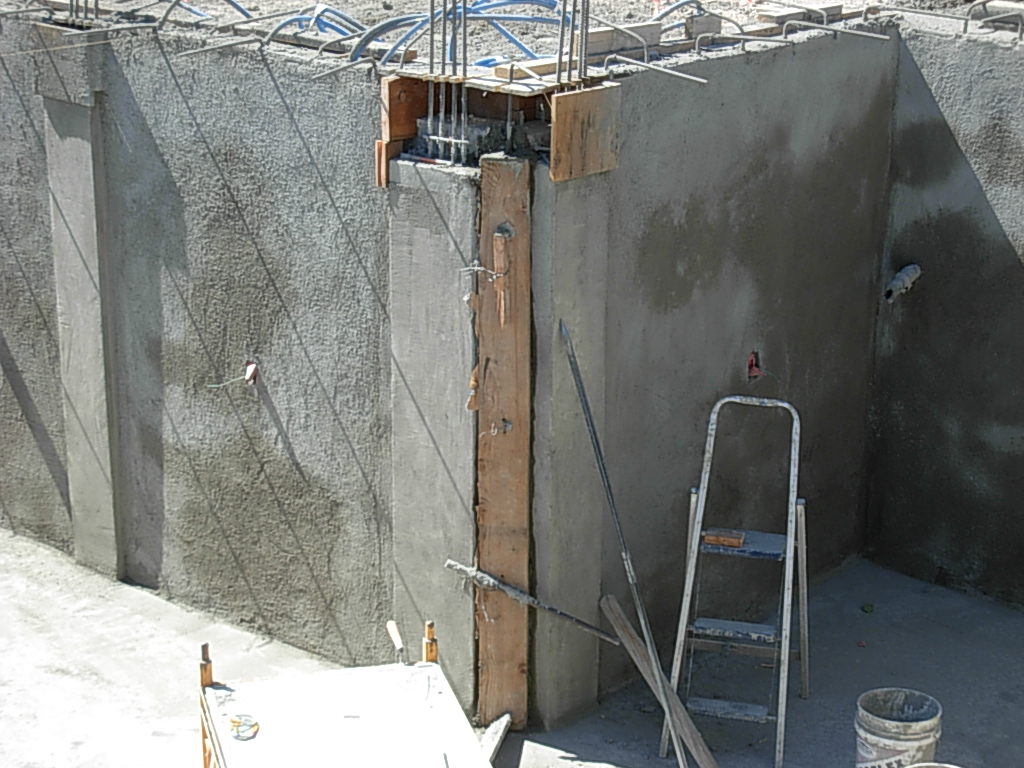 That corner happened when I went to meet David at the Petro truckstop for a shower.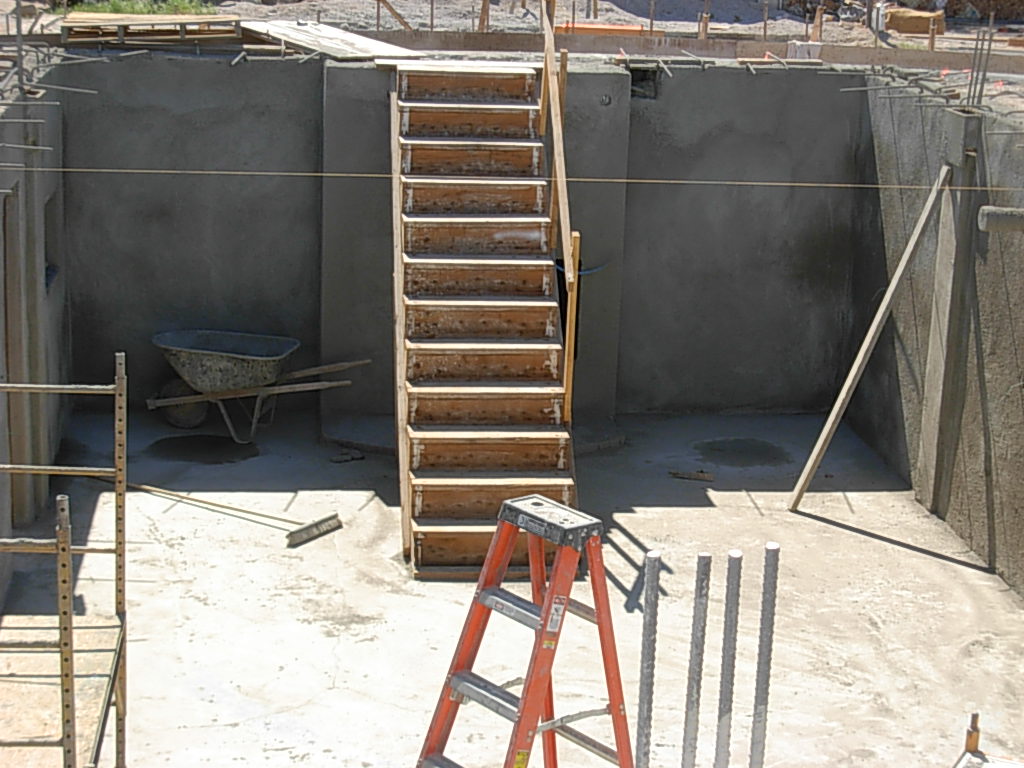 Walls are finished but there are 2 outlets missing--one on each side of the fireplace.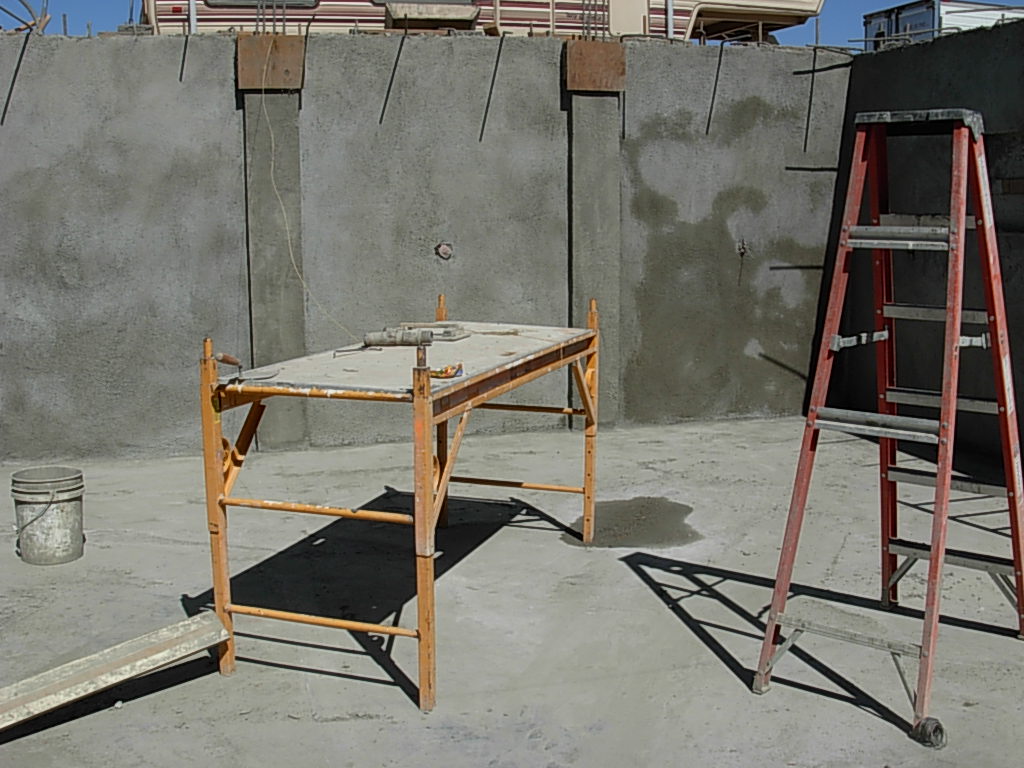 Finished walls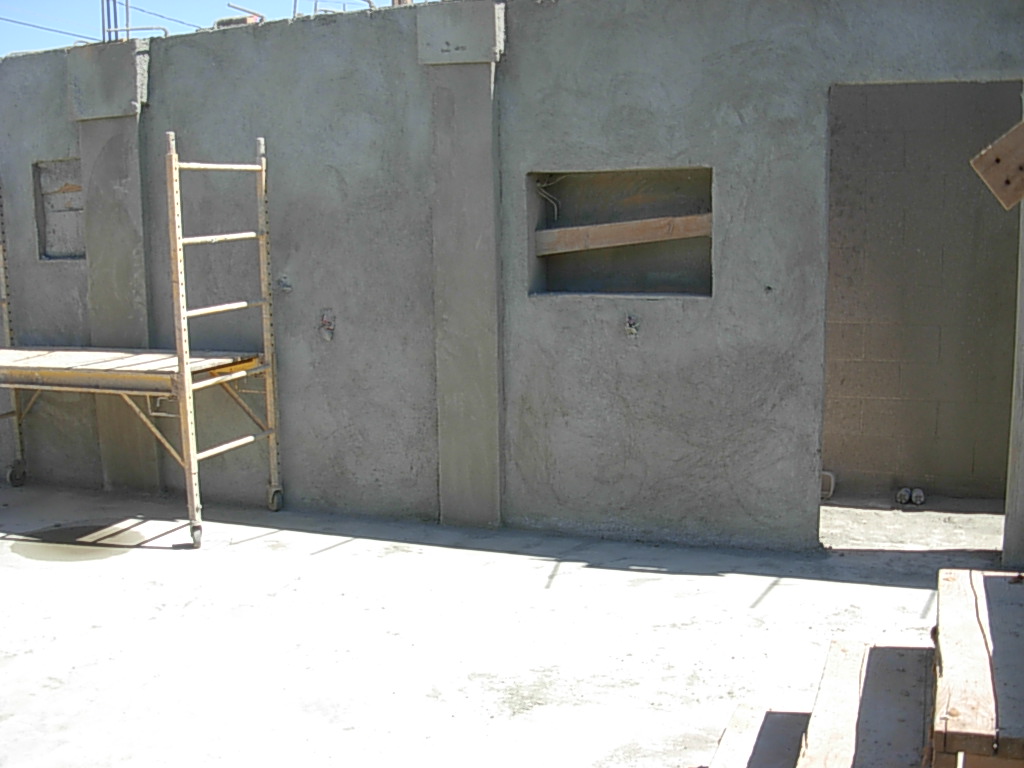 It looks so good!!