Basement Sewer Rough-in May 24, 2007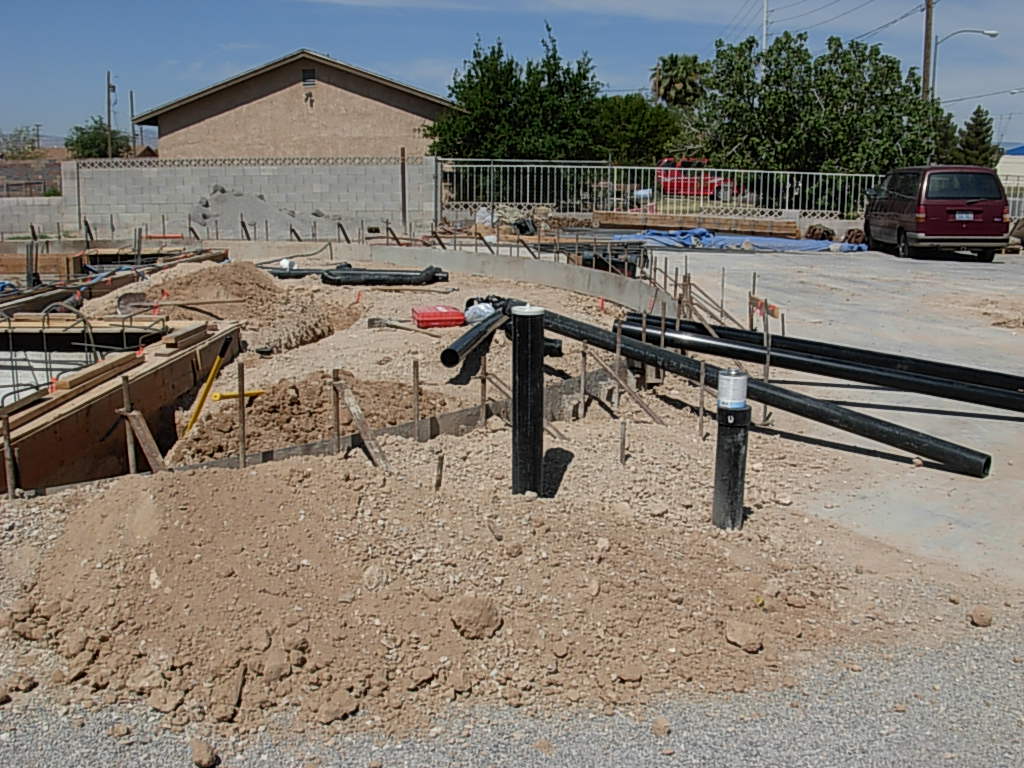 Sewer pipes laying around waiting to be buried.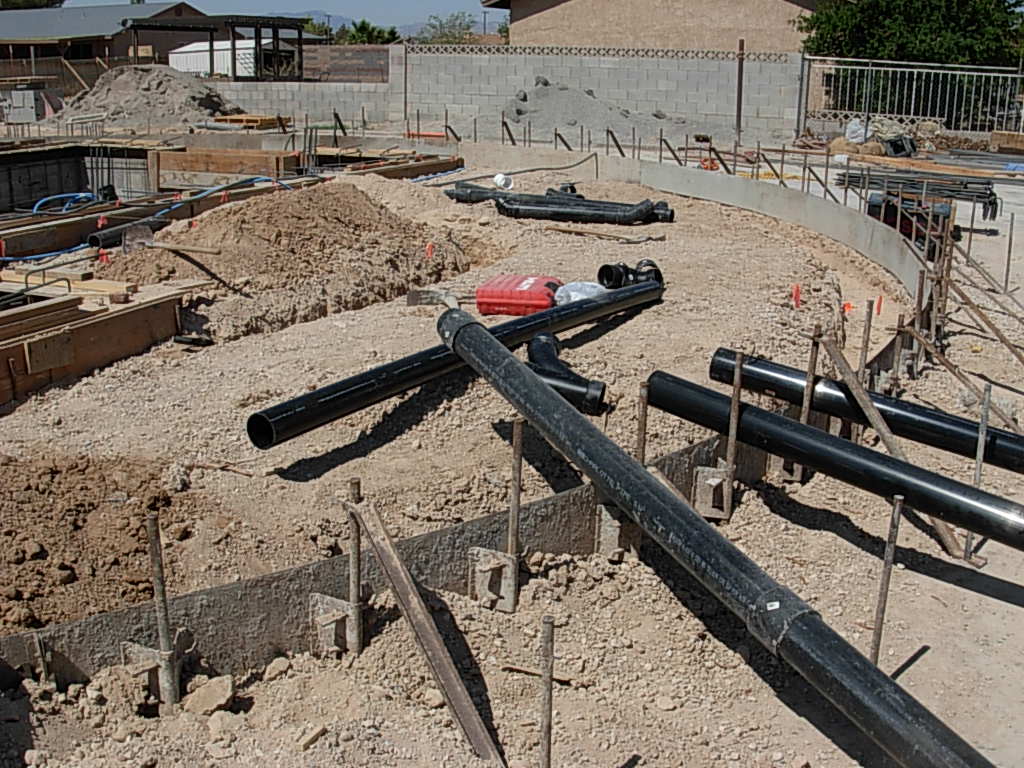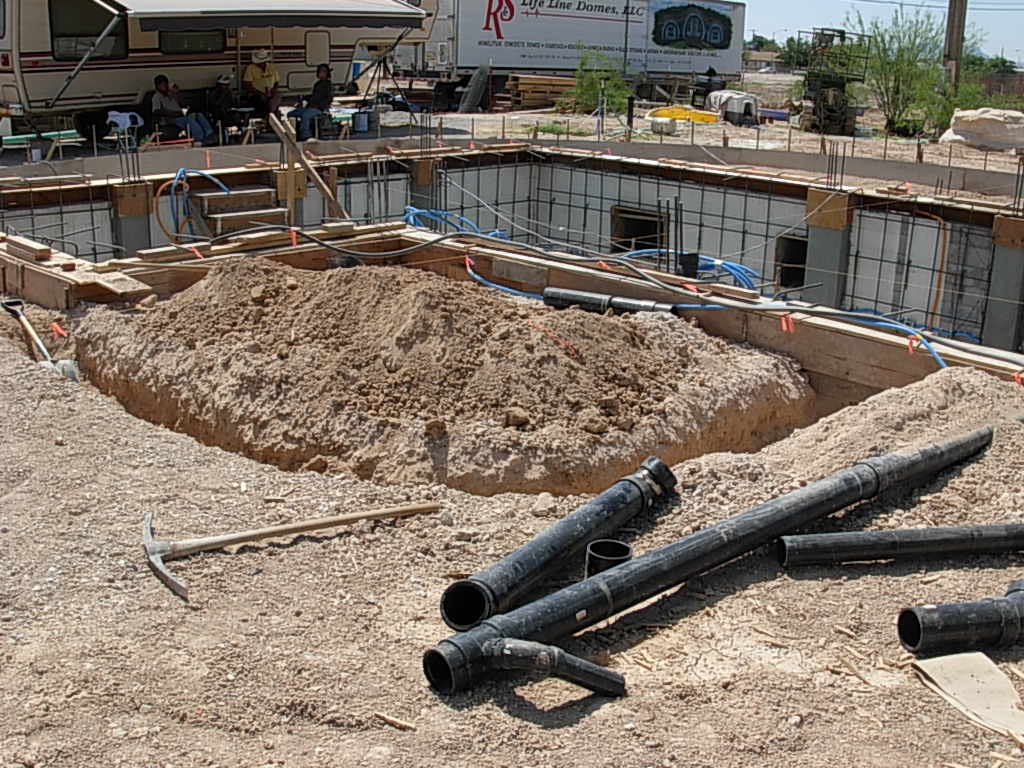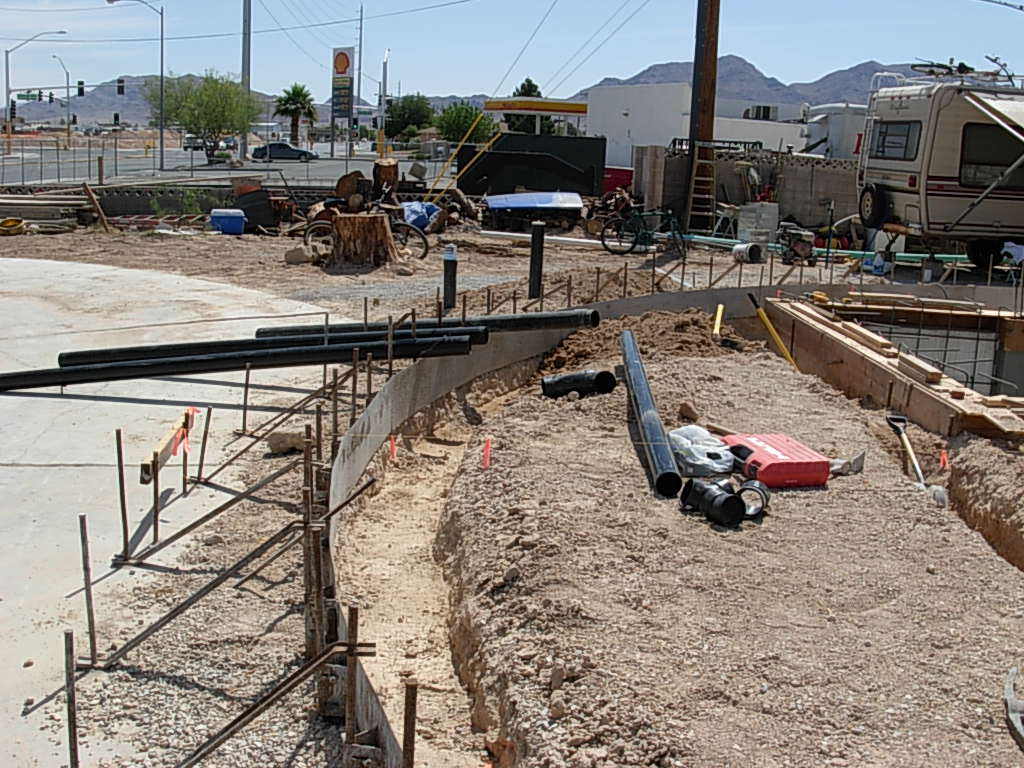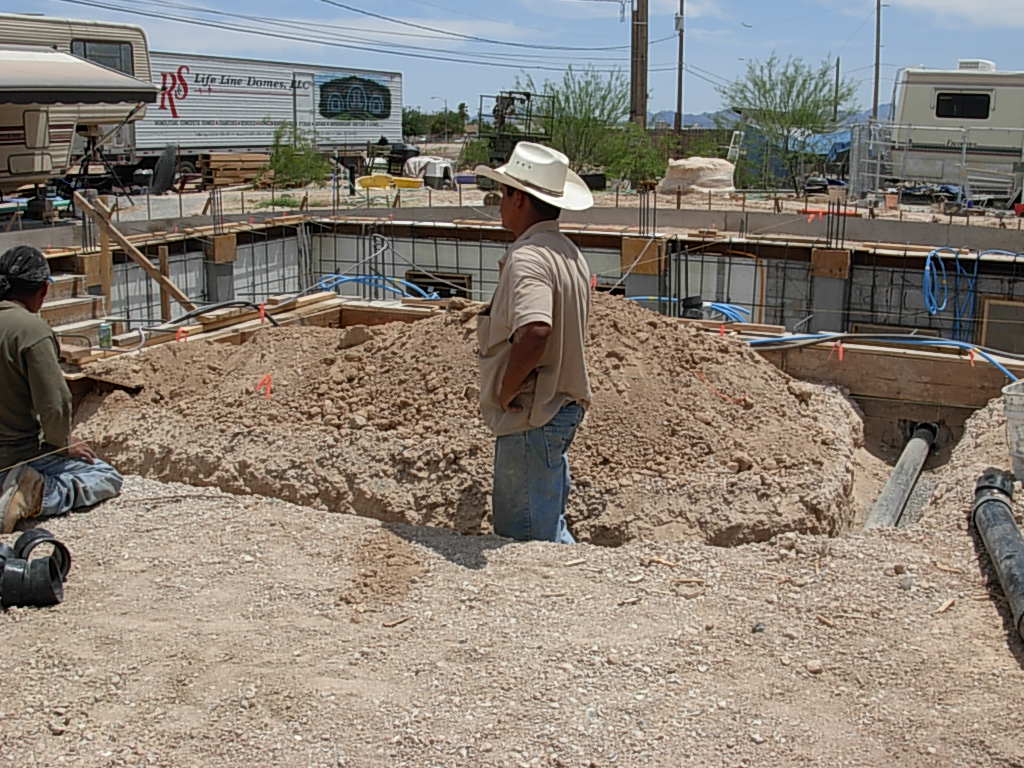 Digging the trench for the sewer pipe. This pipe is for the upstairs basement so it doesn't have to go the length of the basement.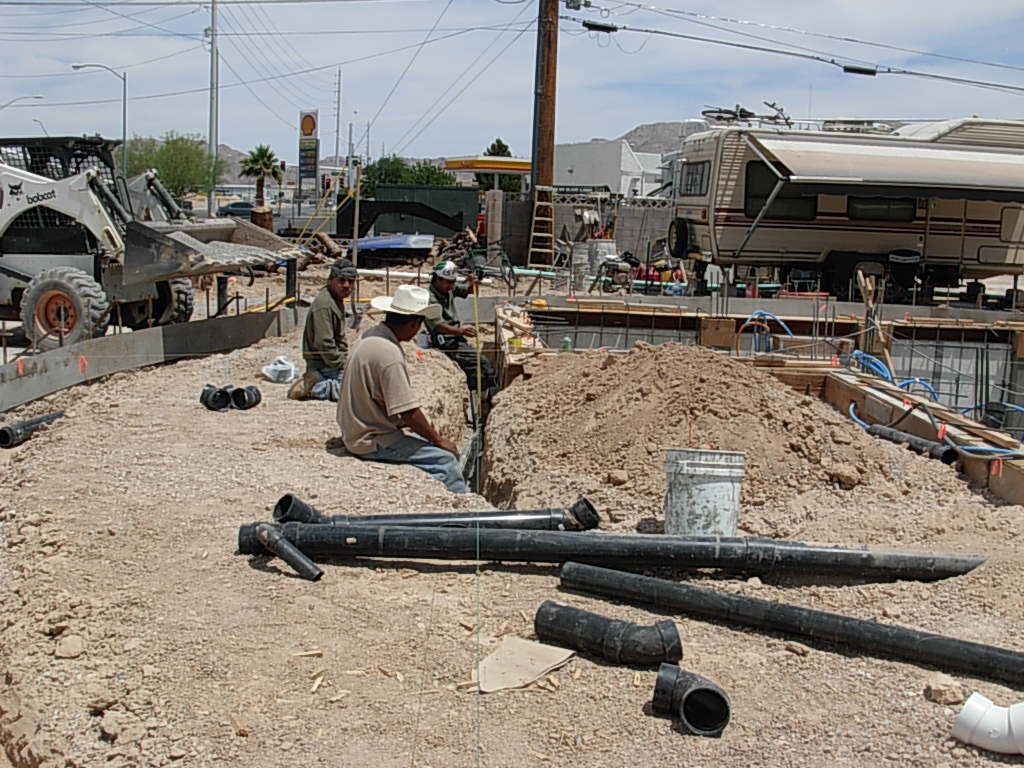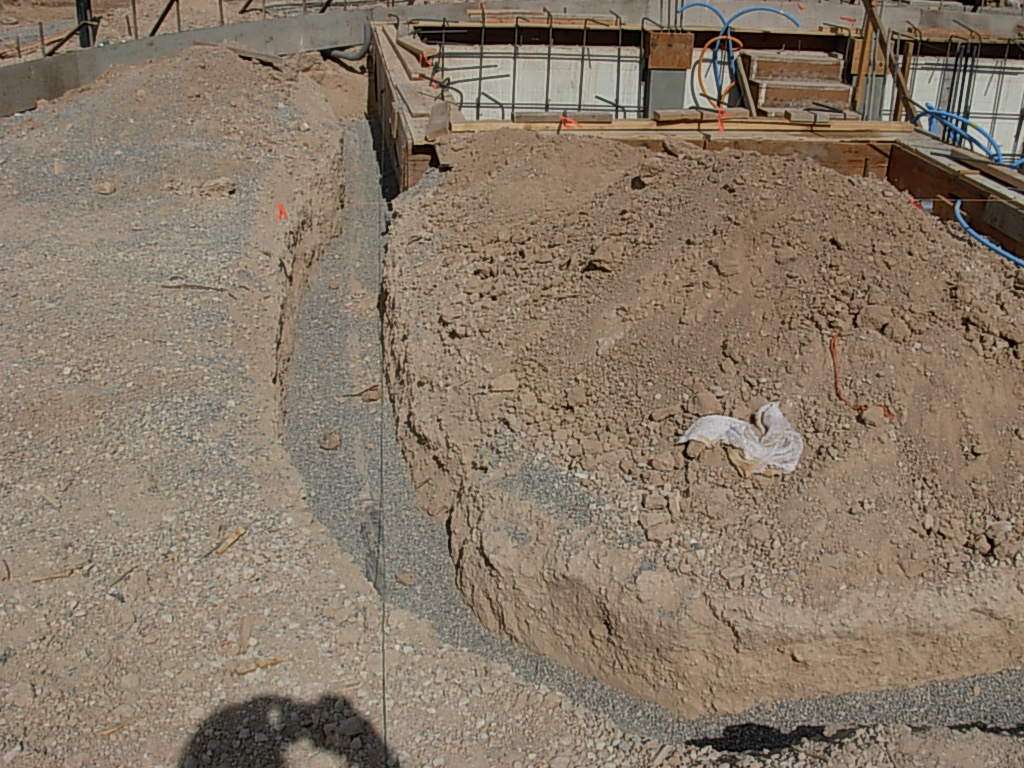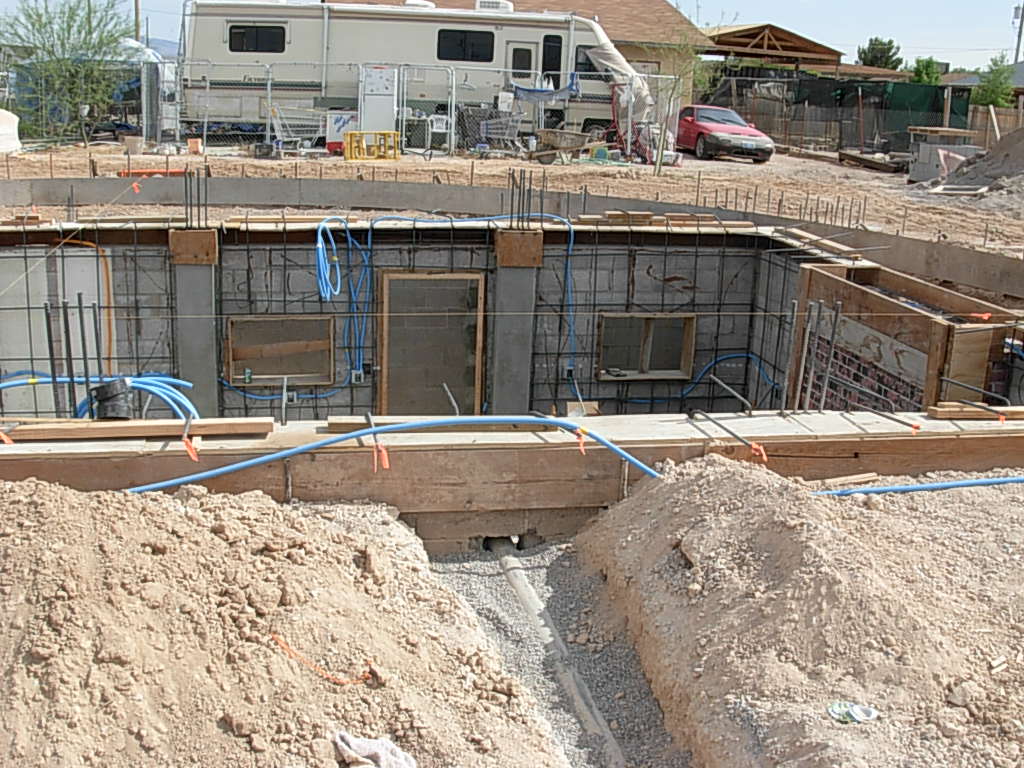 Sewer pipe in the ground and partially buried.





The grey pipe is for the electrical meter.


More Work on basement walls May 25, 2007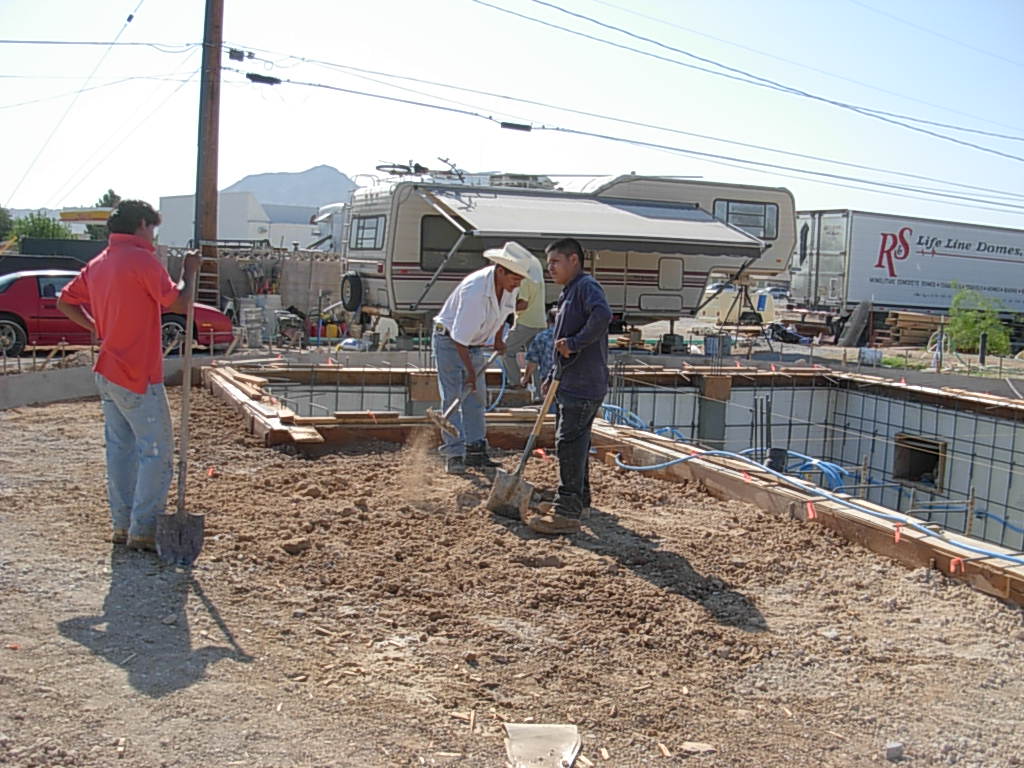 The inspector has come and gone (and approved) so the upstairs sewer is getting covered.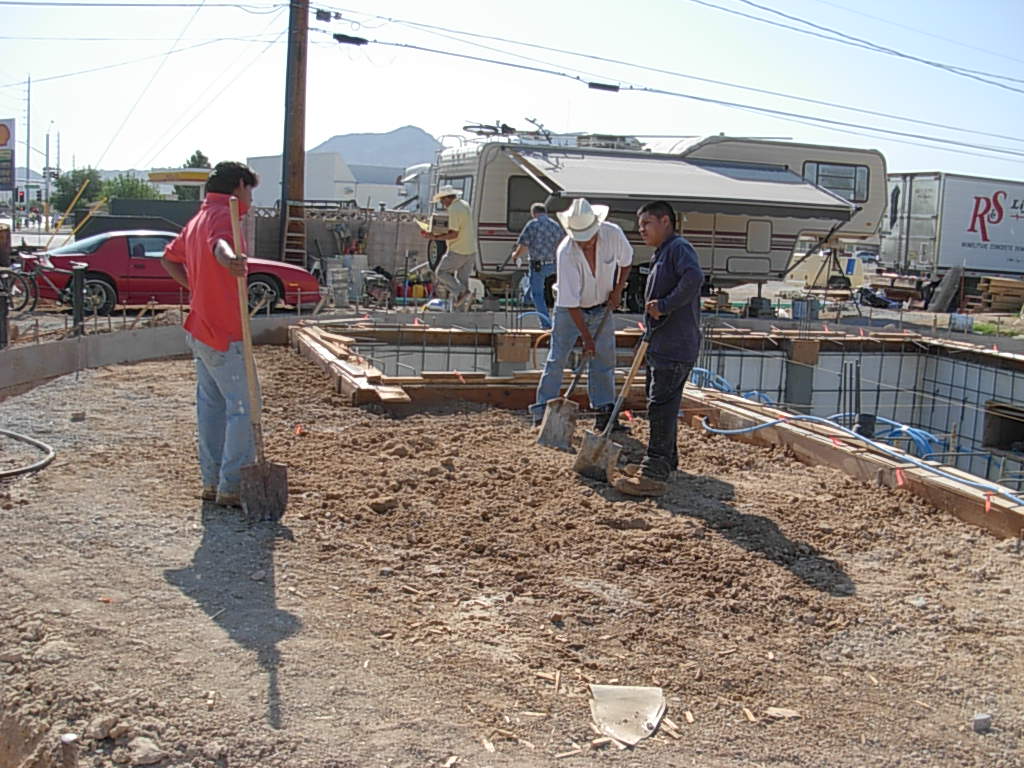 Is Marcos the only one who works?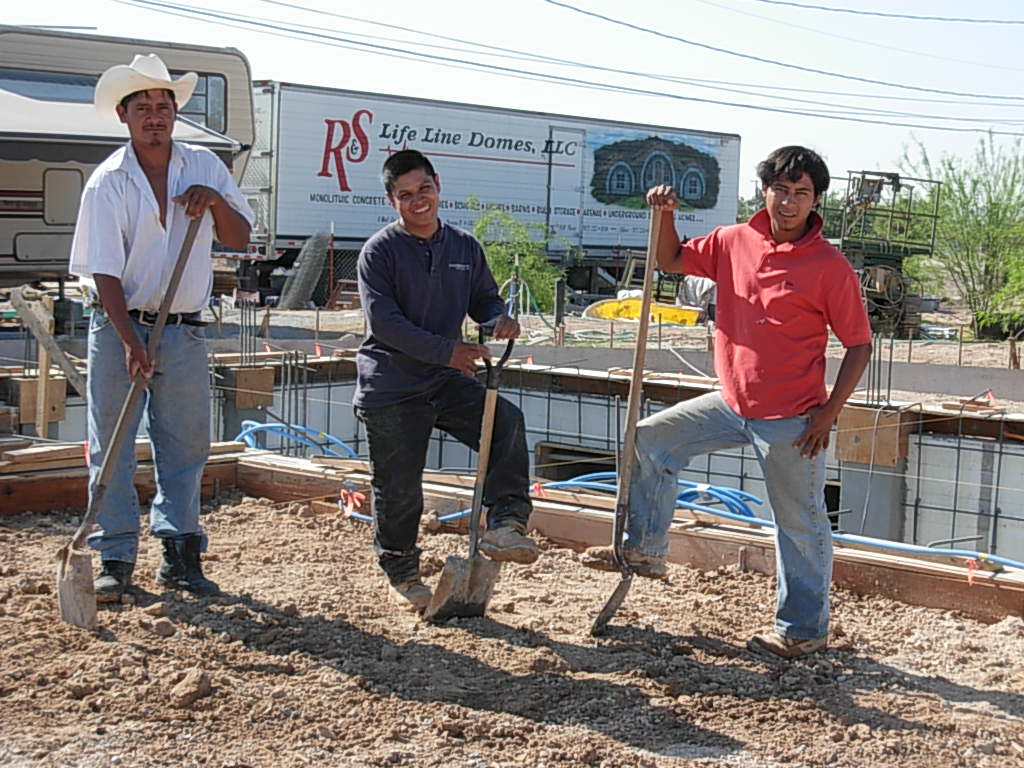 These guys are such hams. They had to pose with their shovels.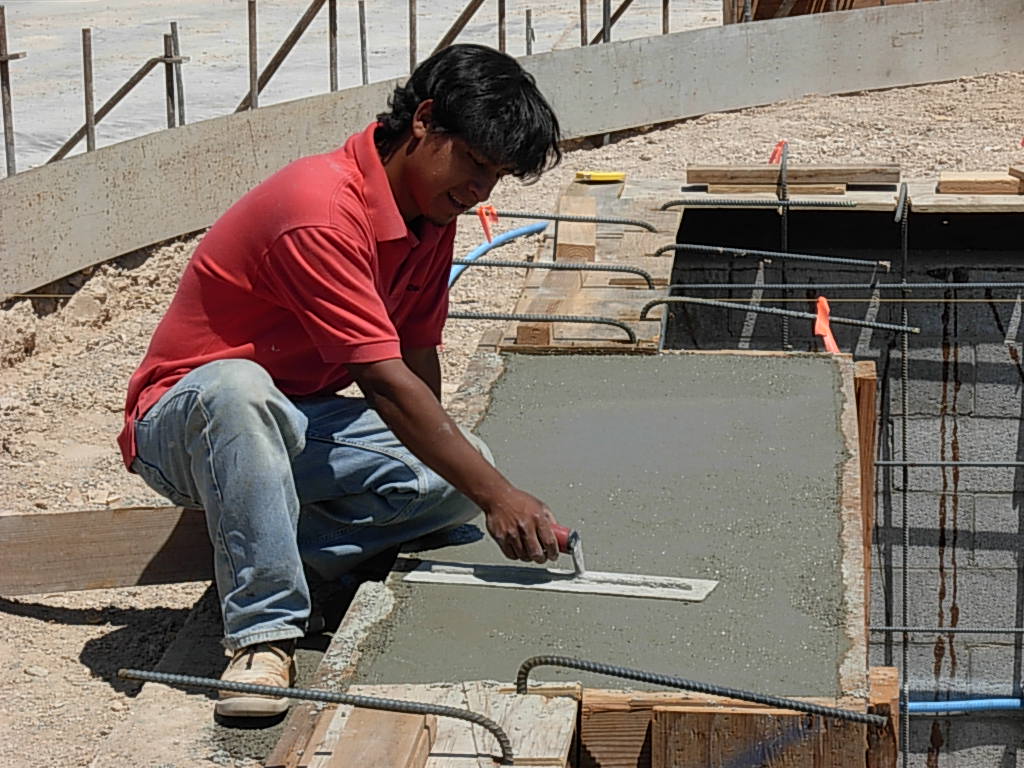 Cement was poured over the top of what was left of the basement chiminey. Christian pretended to smooth it out since it was done while I was running errands.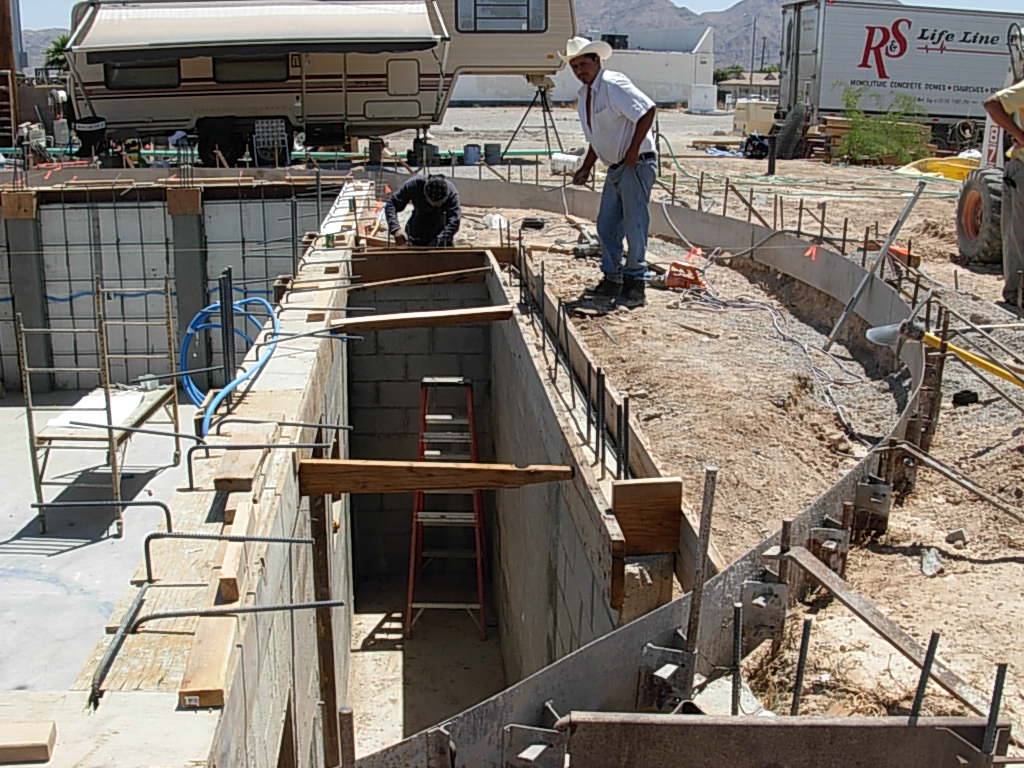 They had made another form while I was running errands.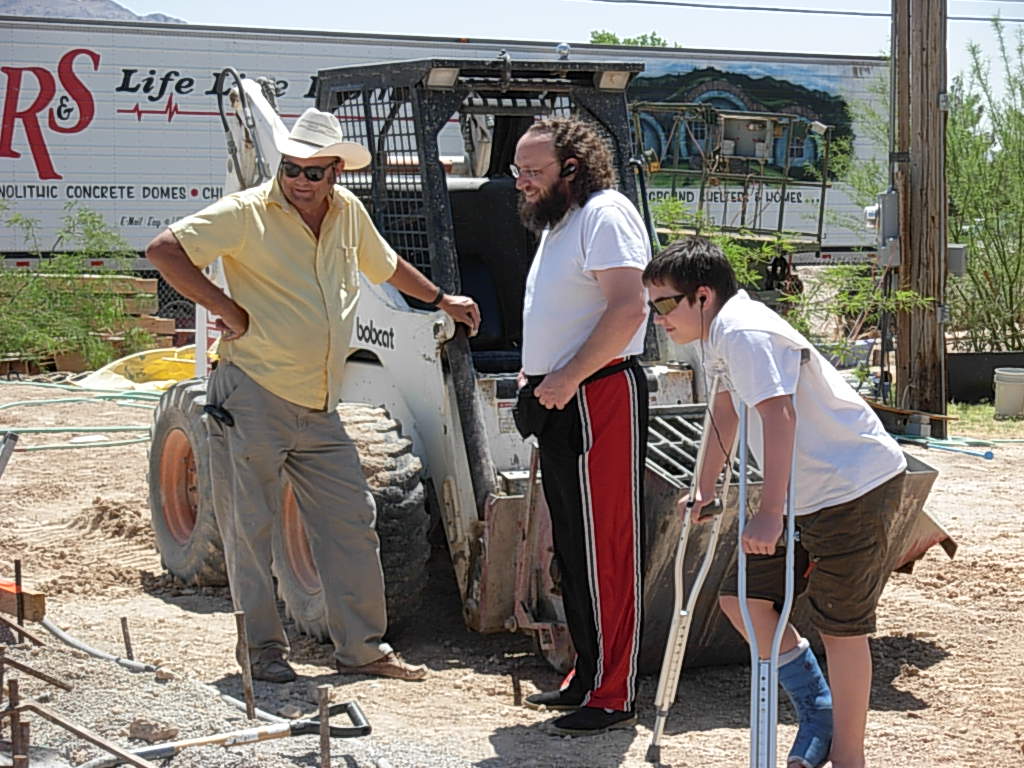 Ray on the left is talking with 3dO & 3dO's son who stopped by to see the progress.





Pouring and smoothing concrete.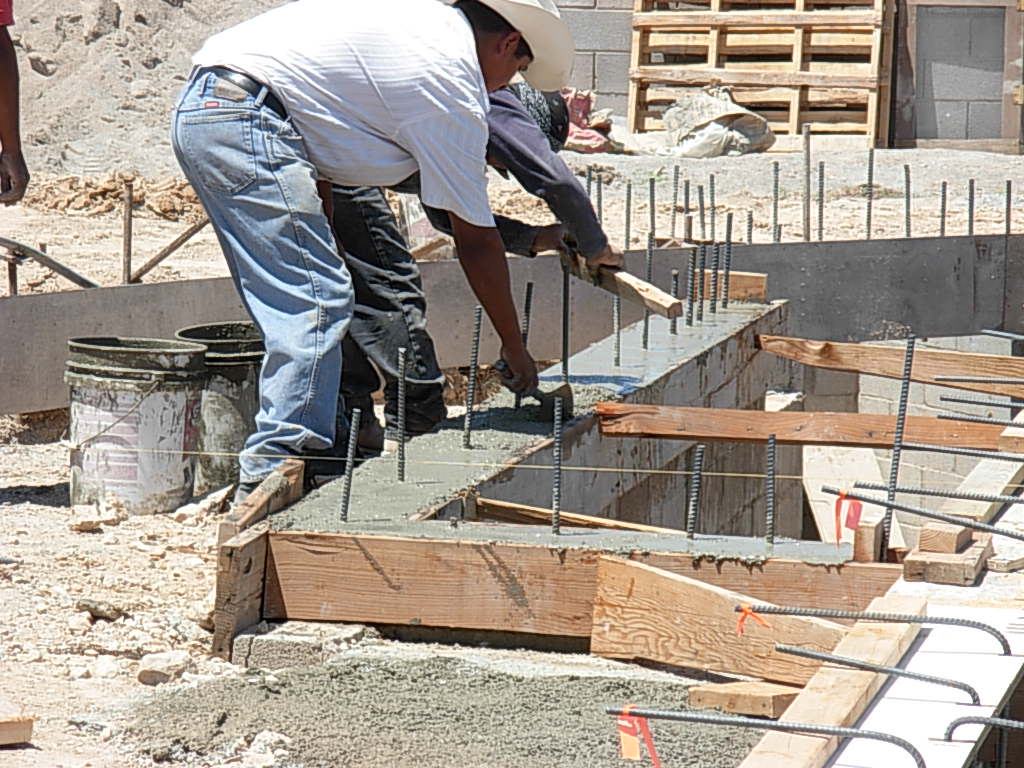 Marcos making it nice and smooth.





Rinsing out the buckets.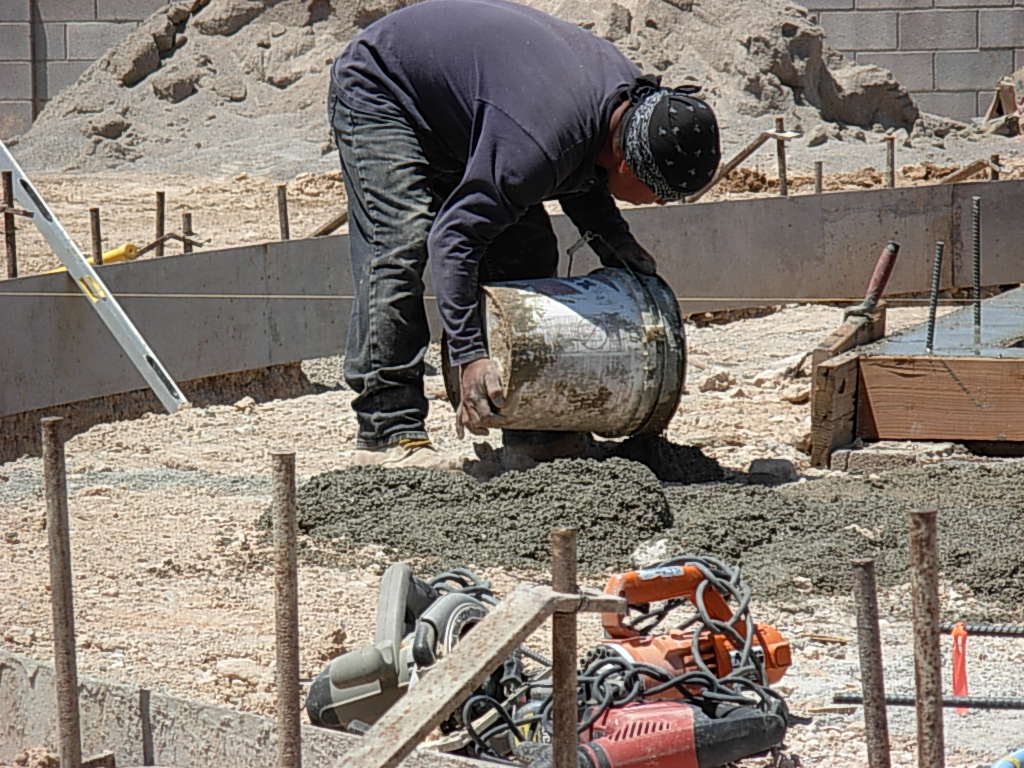 Dumping the excess concrete where the slab will be poured anyway.





Oscar tightening rebar ties next to the old fireplace.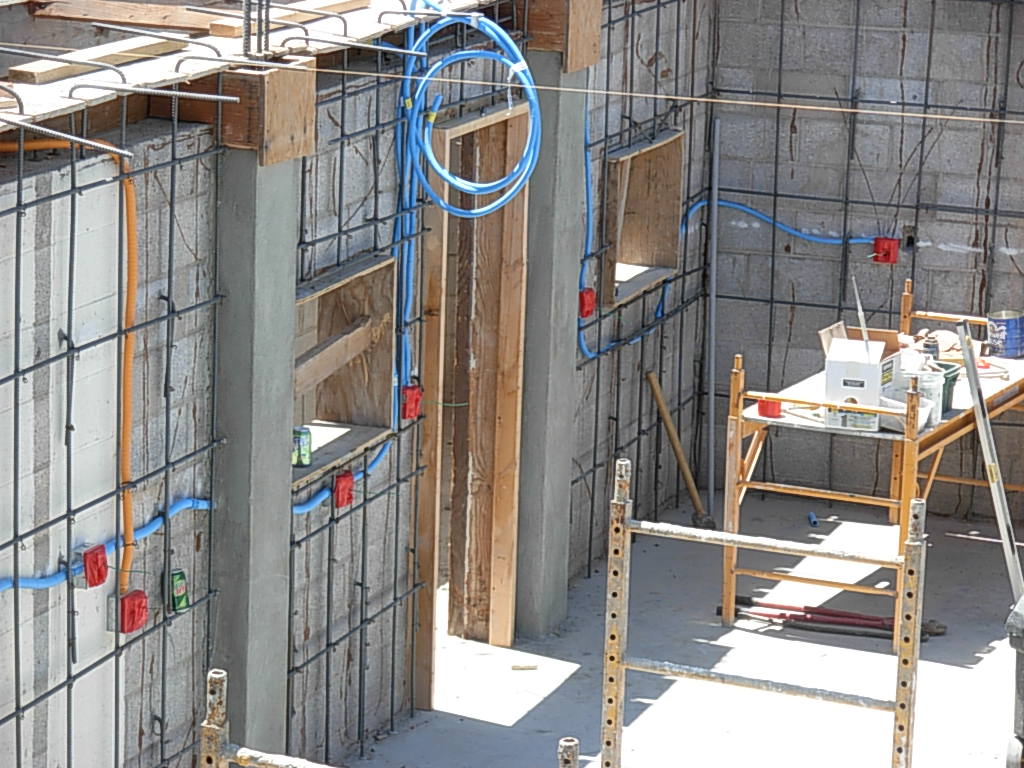 The outlet boxes have been duct taped over with a wire sticking out to make them easier to find.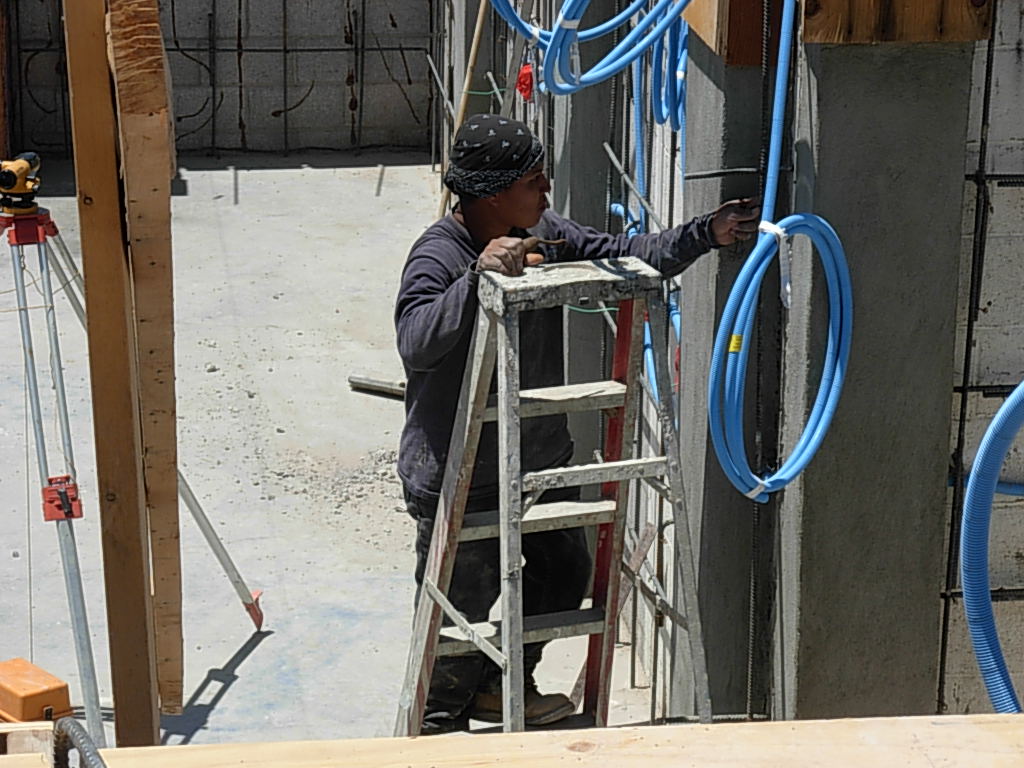 Oscar working through lunch.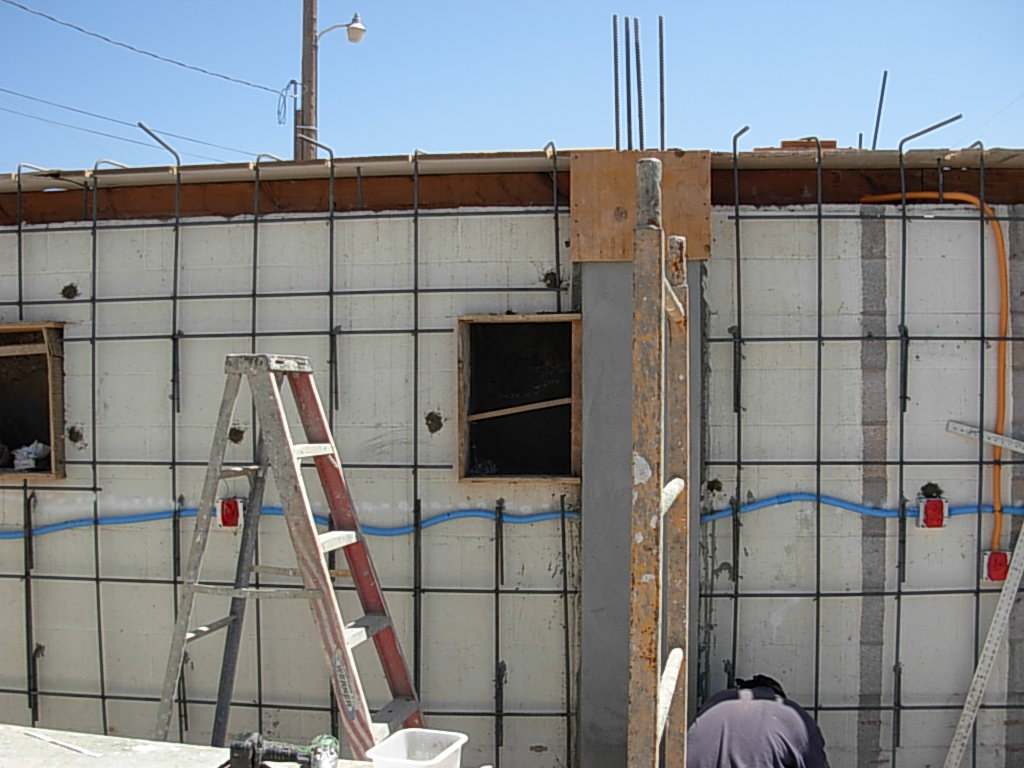 Smurf tubing is strung in the basement, outlets covered, and those dark splotches is cement holding spikes into the block so they'll know when they have sprayed on 3 inches of shotcrete.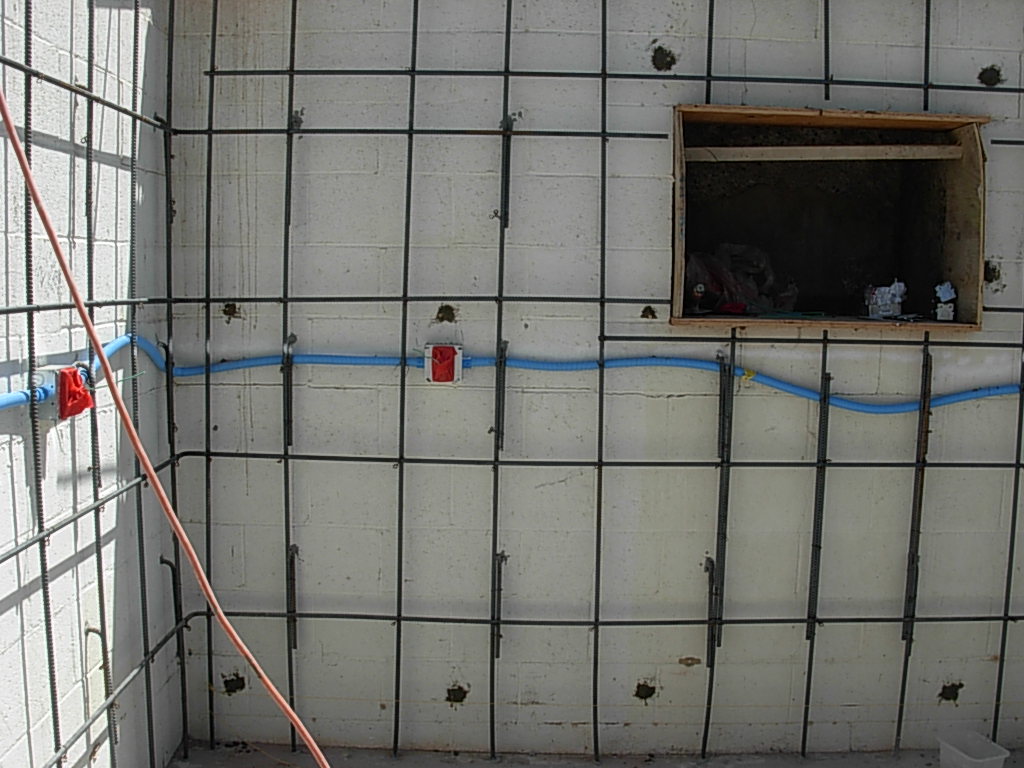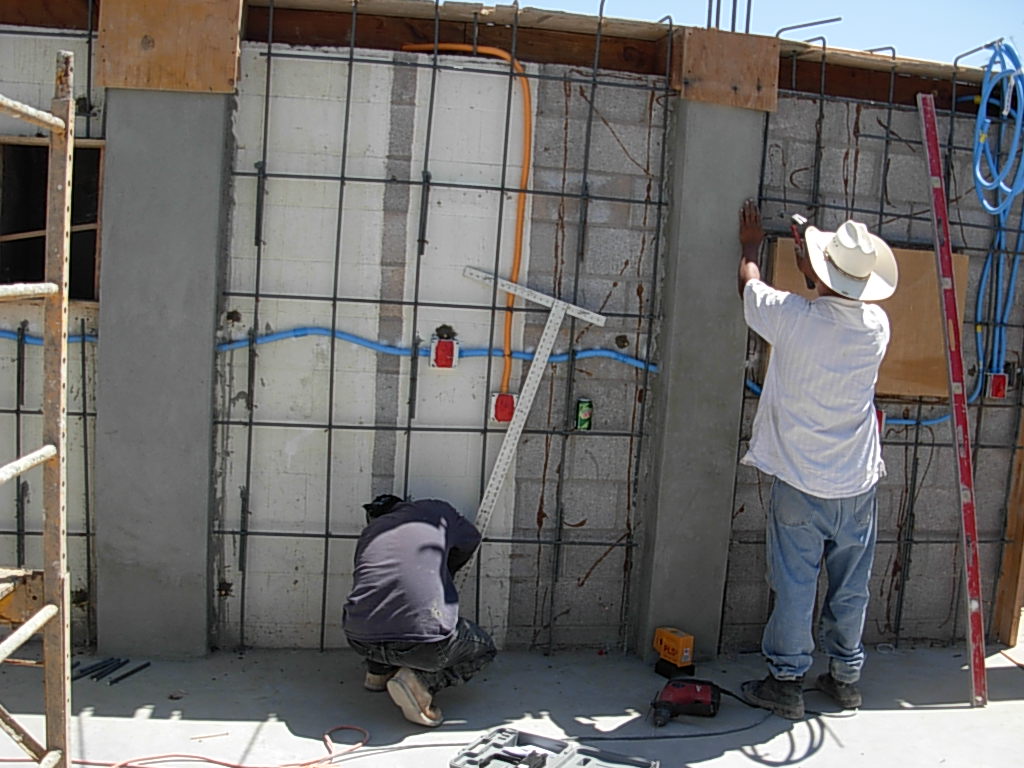 Marcos (the one in the hat) is drilling the holes for the screwy spike things. Oscar is cementing them into the holes.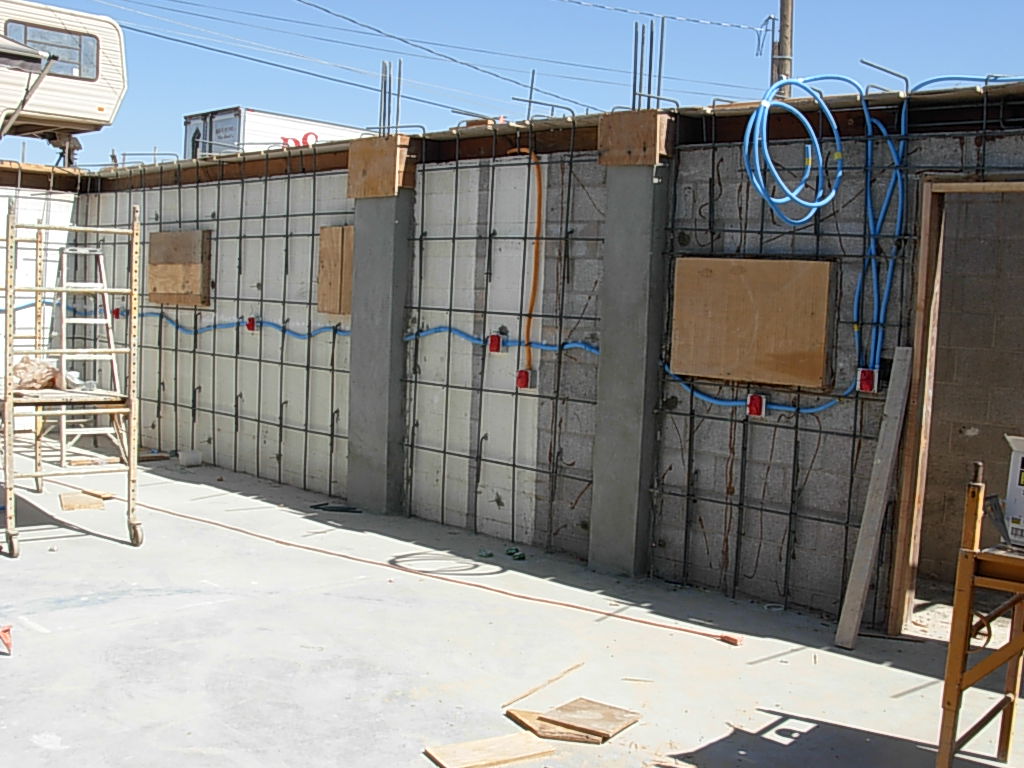 The original window openings have been covered.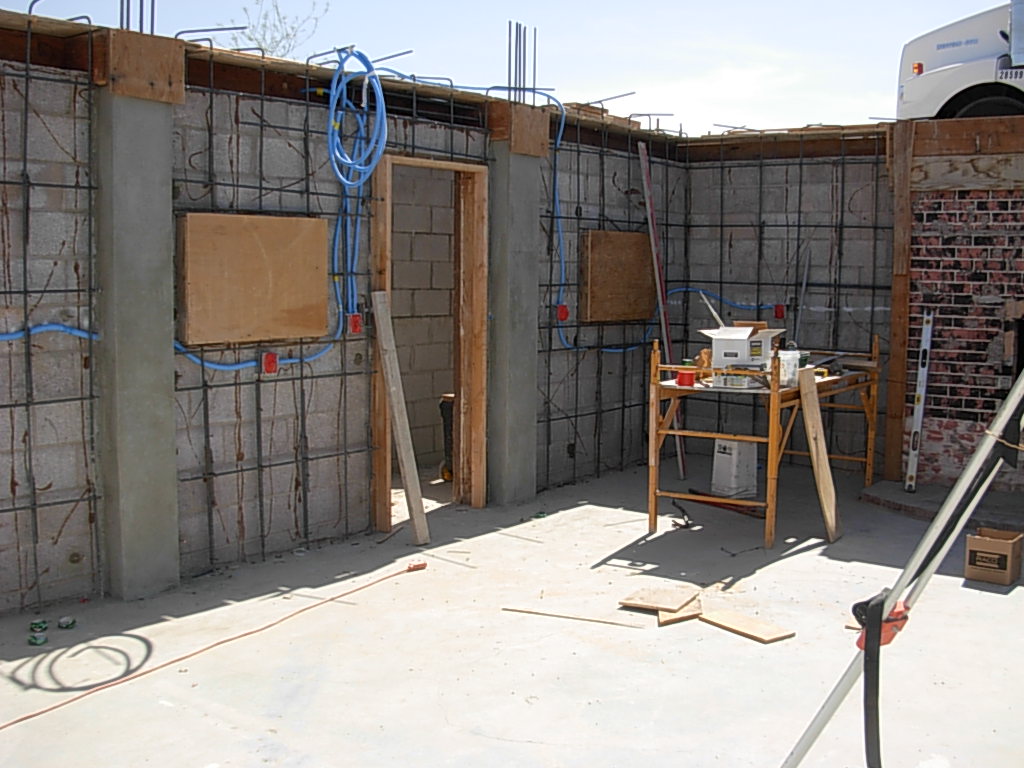 Just another view.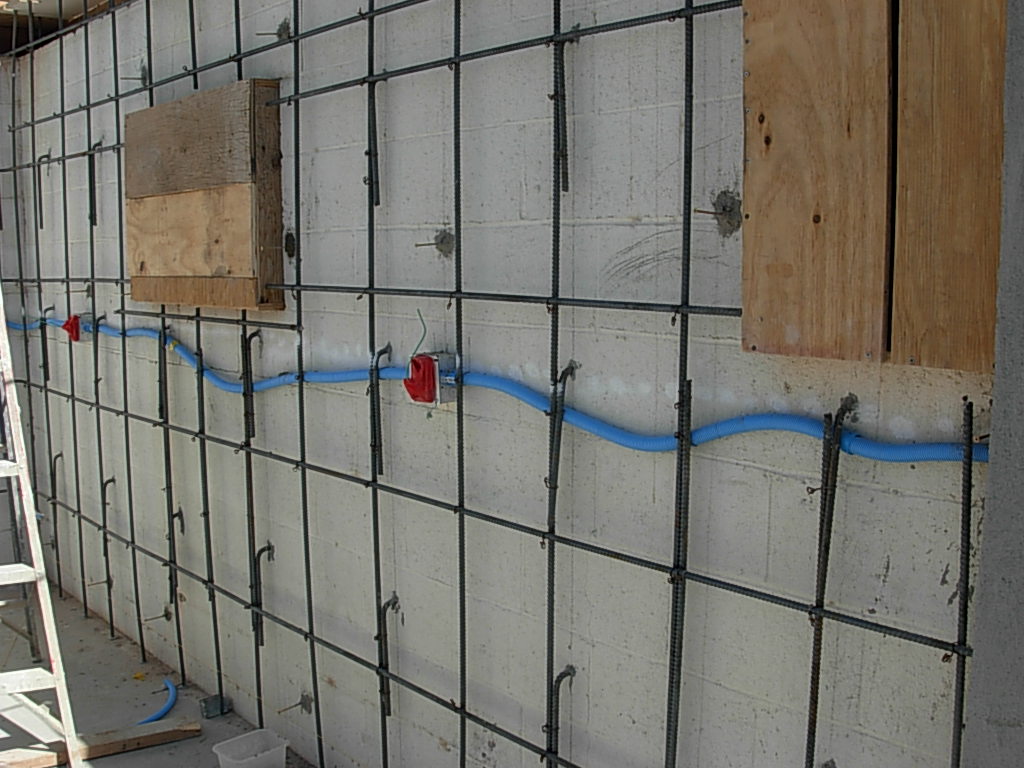 Close up. You can see the spike things protuding from the fresh cement spots.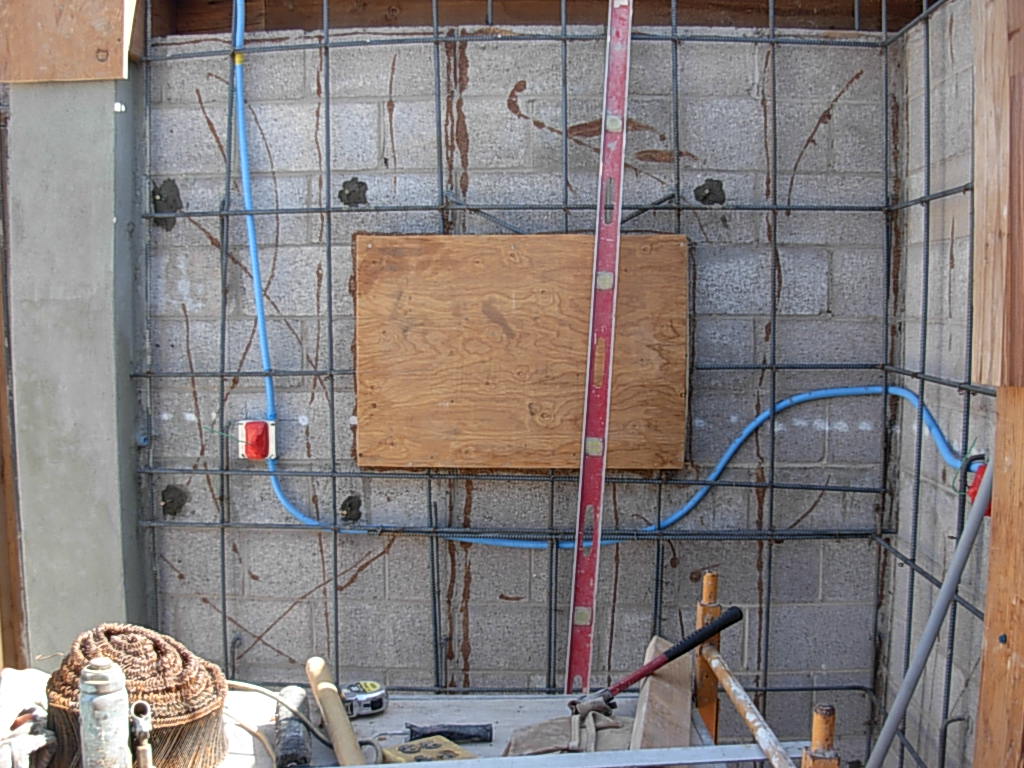 Another close-up. The covered up opening looks out into the egress.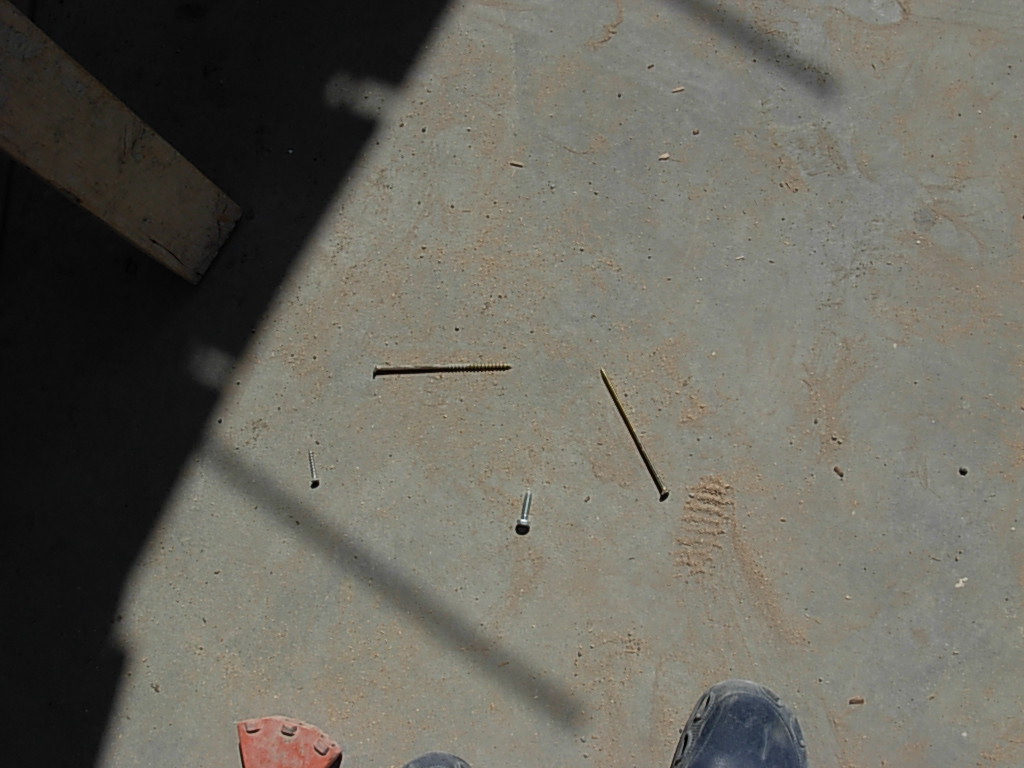 2 of the screwy spikey things used to mark the 3" depth of the shotcrete.